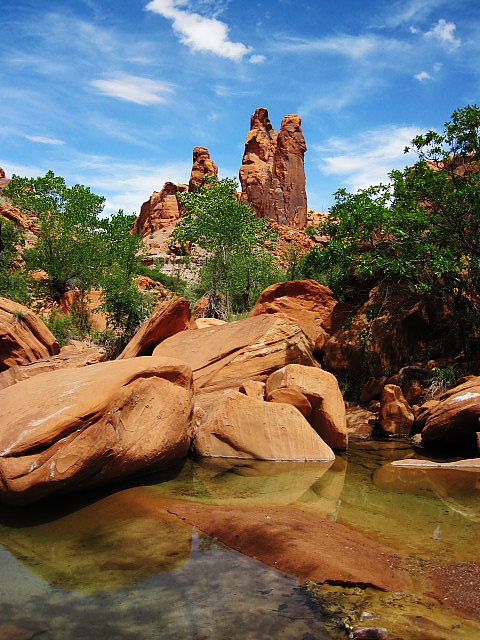 Glen Canyon Wilderness
As required by Glen Canyon's designating legislation, the National Park Service performed a wilderness suitability study on lands within the recreation area to identify lands suitable for wilderness designation. The study identified 588,855 acres (approximately 51% of the total land area) suitable for wilderness designation. Although these areas are proposed and not yet formally designated, NPS policy mandates that they are managed as wilderness to protect their wilderness character until they are formally designated.
Glen Canyon Proposed Wilderness Map

The National Park Service manages proposed wilderness areas as designated wilderness areas, under the assumption of their eventual designation.
For an interactive presentation on wilderness, look at NPS Interactive Wilderness Page.
To learn more about the background of the Wilderness Act and how the idea of wilderness influenced American history, look at Wilderness History.
Over half of National Park Service lands are designated as wilderness. To find out where and how to explore wilderness, look at Explore Wilderness.
For more information about how wilderness is defined and details about the National Wilderness Preservation System, look at Wilderness Facts.