Lodging
There are a number of options for accommodations while visiting Glacier Bay National Park. Glacier Bay Lodge, located within the park at Bartlett Cove is the only lodging within the park. It is open from mid-may through early September.
Nearby Gustavus, Alaska is a charming community of 450 year-round residents. Scattered throughout Gustavus are a number of popular inns, lodges, and B&B's.
A campground (walk-in tent) is located in the park at Bartlett Cove. Maximum stay is 14 days. For those prepared to wilderness camp and kayak, there are virtually unlimited camping opportunities.
Did You Know?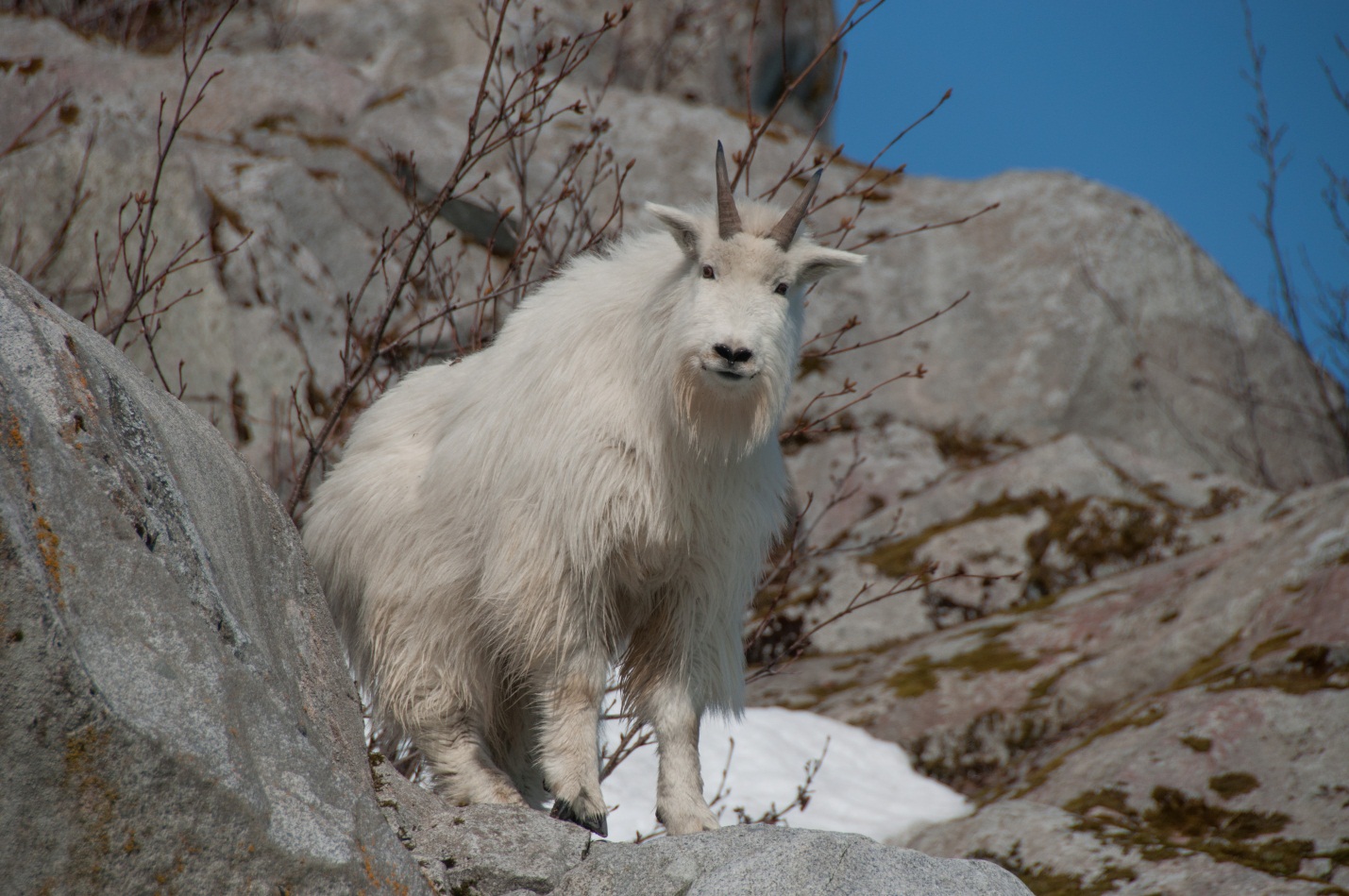 Both male and female mountain goats have horns. These black horns help distinguish Glacier Bay's mountain goats from Dall sheep, which live farther inland.