Brochures
The following links provide access to many of our most popular maps, brochures, and informational leaflets. Many are in PDF format for easy printing, downloading, and reading.
Park Maps
---
Glacier Bay National Park & Preserve
This is it! Official NPS Map and Guide

Glacier Bay Satellite Image
Amazing view of Glacier Bay from space!
National Parklands in Alaska
Map of ALL Alaska National Park Units

The U.S. National Park System
Map of ALL U.S. National Park Units
Informational Leaflets

---
The Fairweather
Official Glacier Bay Visitor's Guide

Glacier Bay Fact Sheet
How big? How deep? How high? Species? etc...
Dear Student
Helpful information for class reports and research

Youth Newsletter
16 pages about the park's habitats, wildlife, and glaciers

Bear Safety in Alaska's National Parklands
Be Bear Aware

Bear Safety for Anglers
Use Your Wits...Keep Your Fish!

Gustavus Wildlife Viewing Guide
Where the wild things are

Human History of Glacier Bay
Historical Timeline

Place Names of the Huna Kaawu
Learn the ancient names of Glacier Bay's special places

Geology in Action
Quakes, Slippery Slopes, and Giant Waves

Climate Change in Glacier Bay
4-page brochure covers climate change causes, effects, and solutions in Glacier Bay NP. PDF

Anadromous Fish of Glacier Bay
Abundance, distribution, run-timing

Bartlett Cove Trails
Maps and route descriptions

Discover Bartlett Cove
A New Land

Mountaineering History
Successful Summit Attempts in the Fairweathers

Bird Checklist
Where and when to find all 274 species

Mammal Checklist
An exciting diversity

Plant Checklist
All vascular plant species


Did You Know?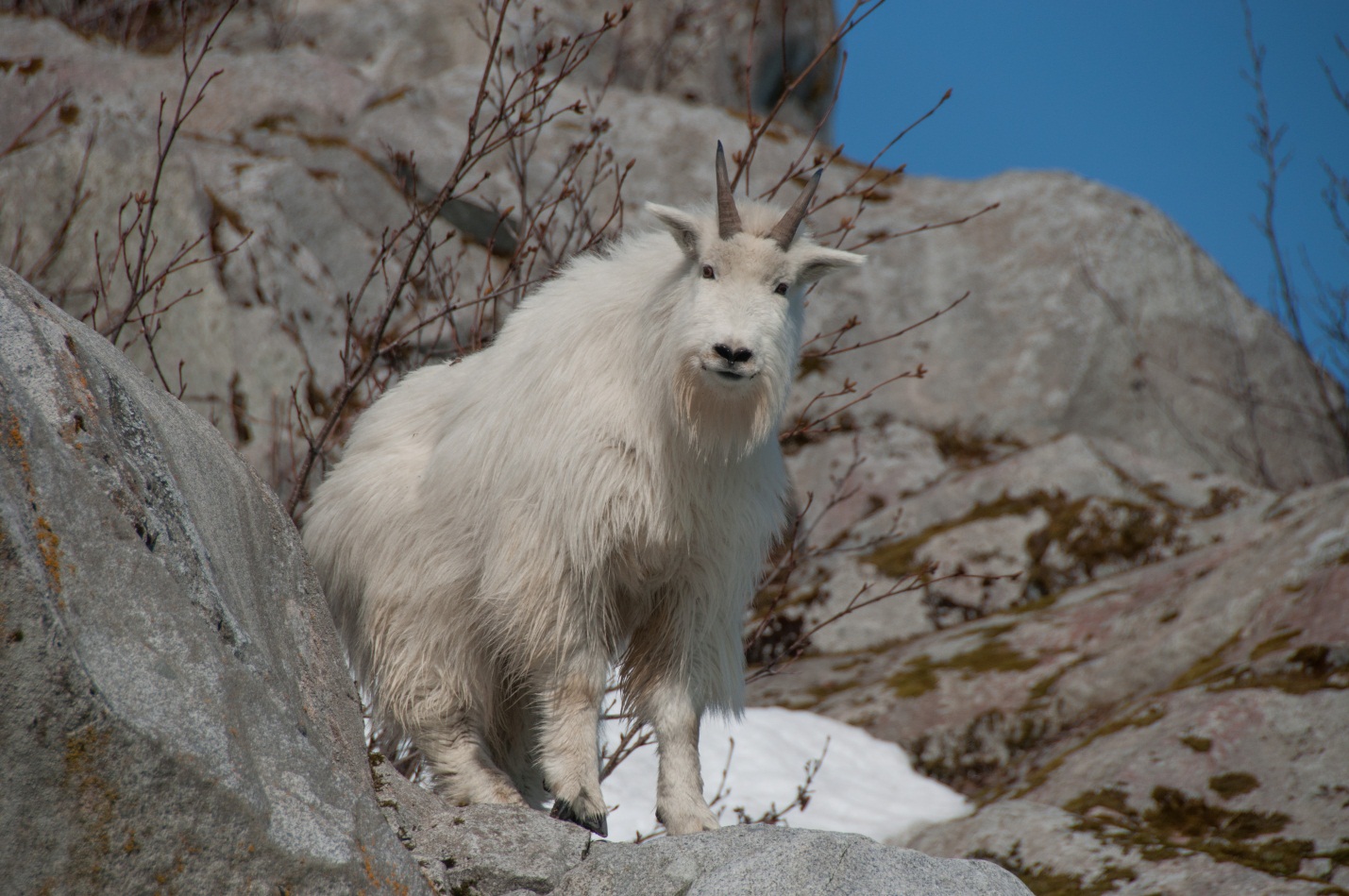 Both male and female mountain goats have horns. These black horns help distinguish Glacier Bay's mountain goats from Dall sheep, which live farther inland.