Humpback Whale Rescue
News Release Date:
November 4, 2009
Contact:
Chris Gabriele, 907-697-2664
Humpback Whale Rescue
At around 4pm on September 21, 2009, an entangled humpback whale trailing an orange buoy about 150' behind it was spotted by two Park visitors on a vessel in lower Glacier Bay. They reported the sighting to a Park dispatcher via VHF radio, and luckily, two Park vessels were nearby to respond... full story/maps/photos
Did You Know?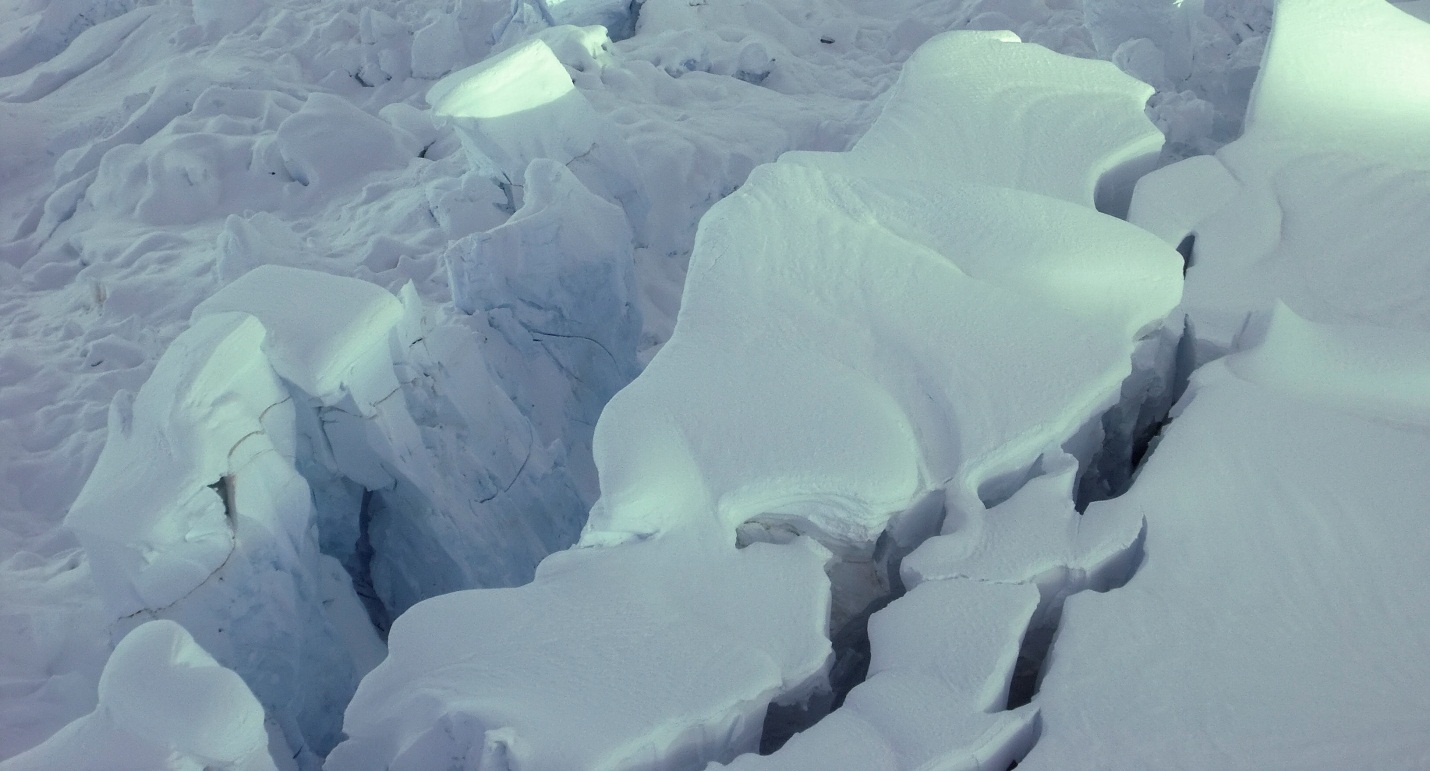 One year of compacted snowflakes creates "firn," a stage between snow and glacial ice. It takes years of refreezing and recrystallization to result in dense glacial ice.