Glacier Bay Cruise Ship 1998 Prospectus Administrative Record
Administrative Record
Glacier Bay Cruise Ship Prospectus (1,130 KB .pdf)
Issued February 19, 1998
For Cruise Ship Services in Glacier Bay 2000-2004
The following documents constitute the primary administrative record of decision for allocation of cruise ship entries under the solicitation for cruise ship services issued February 19, 1998 (Cruise Ship Prospectus) and are available for downloading. Please note that there may be additional records related to this topic available under the Freedom of Information Act. Please contact the Glacier Bay Concessions Office (David Nemeth, e-mail us, Glacier Bay National Park & Preserve, P.O. Box 140, Gustavus, AK 99826, (907) 697-2624) for additional information.
Cruise Ship Prospectus (2000-2004 years) (2.1 MB .pdf)
December 1, 1998 Evaluation Panel Recommendations (initial offers) (62 KB .pdf)February 8, 1999 Evaluation Panel Recommendations (amended offers) (49 KB .pdf)
February 17, 1999 Final Decision Memorandum (168 KB .pdf)
February 17, 1999 Final Decision Press Release (51 KB .pdf)
Offeror

Evaluation Document

Proposal

Celebrity Cruise, Inc.

Crystal Cruises, Inc.

Cunard Line Limited

Discovery Shipping

Goldbelt, Inc.

HollandAmerica Line-Westours

5.0 MB .pdf
or if you have problems, try parts
A (1.6 MB), B (2.3 MB) & C (1 MB)

Princess Cruises, Inc.

Royal Caribbean Cruises LTD.

West Travel, Inc.

World Explorer Cruises

YachtShip Cruiselines, Inc.
Proposal: These are the proposals (offers) submitted in response to the prospectus, minus materials marked not-for-release by the offeror, materials generally available to the public (brochures, books, annual reports, etc.), pollution minimization plans, videos, and attachments which duplicated information in the body of the proposal. Some of these materials would be available on request.
Evaluations Documents: These are the primary record of evaluation for each proposal, prepared by the NPS.
Did You Know?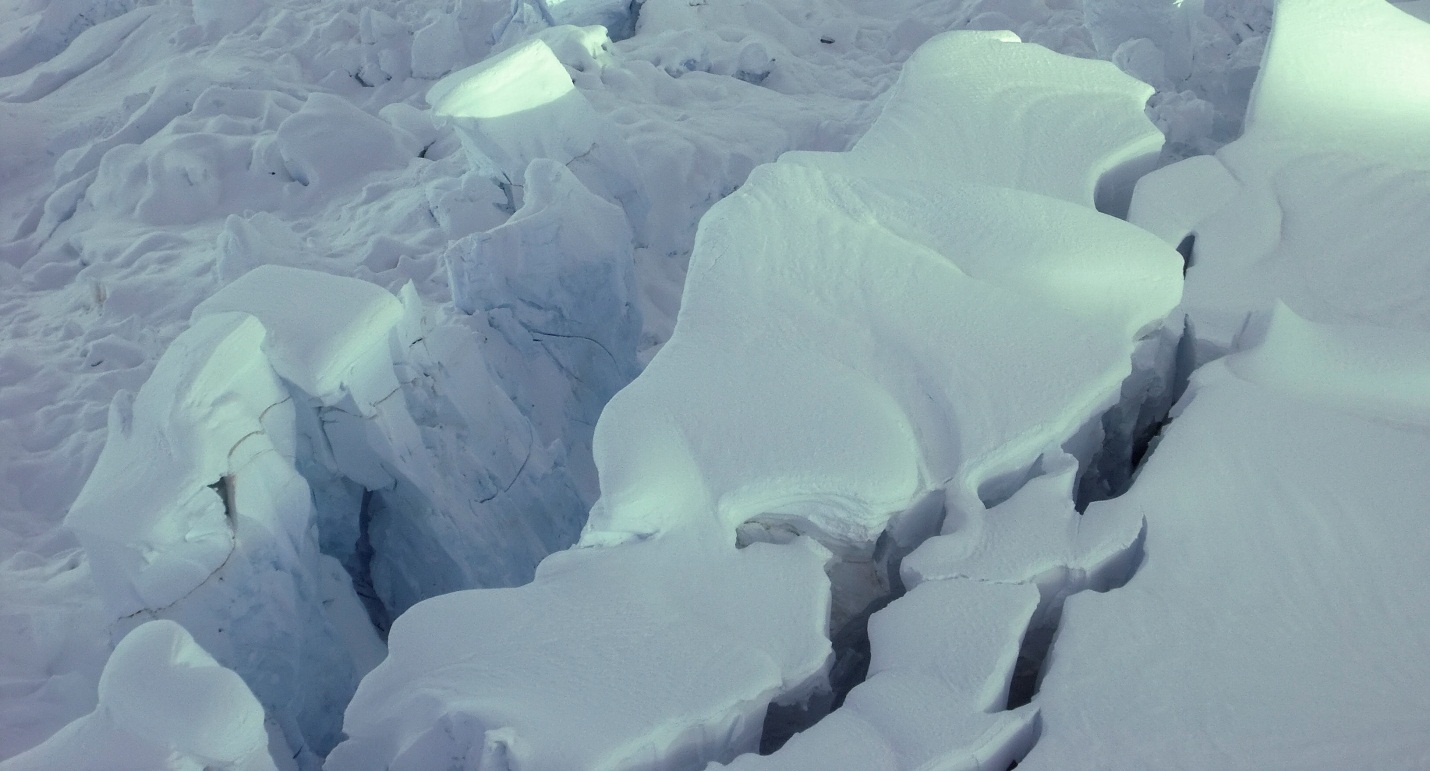 One year of compacted snowflakes creates "firn," a stage between snow and glacial ice. It takes years of refreezing and recrystallization to result in dense glacial ice.