Getting Ready for 2016
The National Park Service turns 100 on August 25, 2016. To us, it's not about cakes and candles — it's about being an organization ready to take on the challenges of our second century. Our blueprint to get there — A Call to Action — outlines the innovative work we want to accomplish. Glacier Bay National Park & Preserve is a big part of this effort. Take a look at what we're doing locally and get involved!
Glacier Bay is connecting to youth from around the world using teleconferencing equipment. Read more
Did You Know?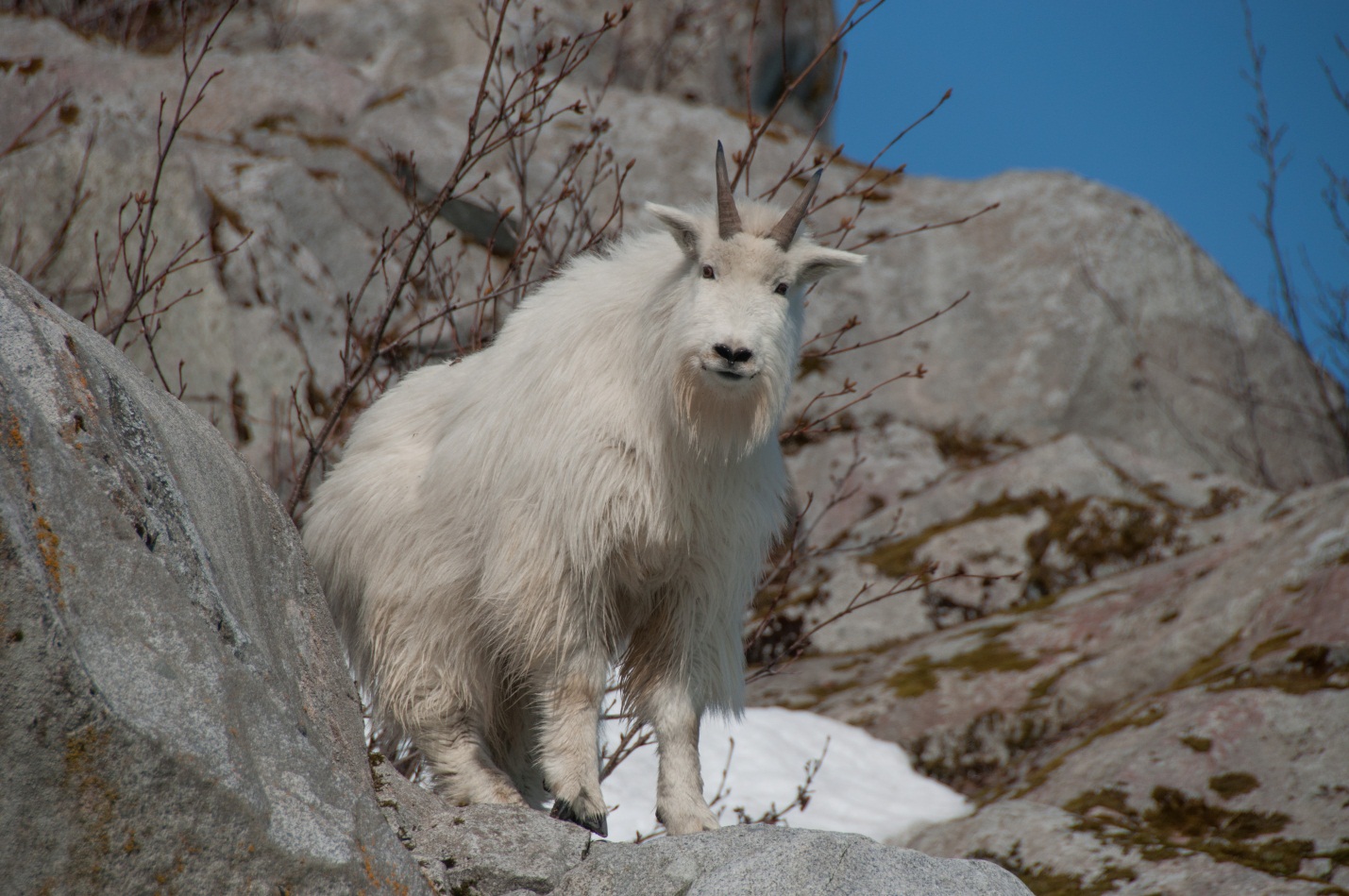 Both male and female mountain goats have horns. These black horns help distinguish Glacier Bay's mountain goats from Dall sheep, which live farther inland.