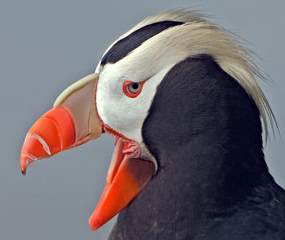 Procedure
1. Student Worksheet: Speak Bird!
Divide students into small groups and distribute the Student Worksheet: Speak Bird. Assign to each group one of the Seabird Categories listed below.

Seabird Categories:
Seabird Families/Types
Feeding/Food
Behaviors
Physiology
Concerns
Habitats
Allow sufficient time for students to research as many of the resources listed below and on the Resources page as are feasible.
As students read the material, have them follow the instructions on the worksheet to create a seabird glossary for their assigned topic. Ask students to compile their glossaries and then make them available to all students to aid help them in completing this activity.