Distance Learning
Visiting Glacier Bay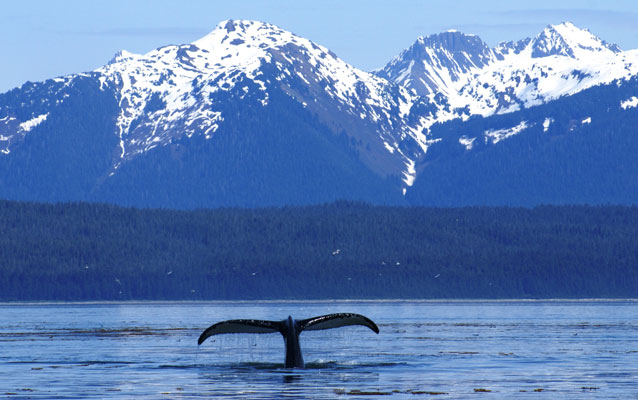 Overview
Glacier Bay National Park is a special place for all people to visit and explore. In this lesson, students will join a ranger on a virtual boat trip through Glacier Bay, while learning about the animals, glaciers, and people who make this park their home.
Lesson Objectives
By the end of the lesson, students will be able to:
Describe the best kind of transportation in Glacier Bay

Identify at least 3 animals that live in Glacier Bay

Describe the appearance and make-up of glaciers
Materials
Prior to the program, Glacier Bay National Park will send you:
Pocket guide to Glacier Bay Animals and Plants

Model of an orca tooth

Maps of Glacier Bay

Jr. Ranger badges
How to Participate
2015 Scheduling and Registration:
Rangers are available to present programs in January and February, 2015. 
Spaces are limited, and programs are scheduled on a first-come, first-served basis.  
We will start taking reservations on October 1, 2014 for programs in 2015.
Please contact us with further questions.
Steve Schaller
Glacier Bay Education Coordinator
(907) 697-2650
email
Details
Subject:

Earth Science, Ecology, Glaciers, Landscapes, Marine Biology, Oceanography, Wildlife Biology

National/State Standards:

NS. K-4.3 Life Sciences: Characteristics and Life Cycles of Organisms, Organisms and their Environments.
NS. K-4.4 Earth Science and Space Science: Changes in Earth and Sky
NS. K-4.6 Personal and Social Perspectives: Changes in Environments

type:

Distance Learning
Experience More
on NPS.gov
Lesson Plans
Distance Learning
Field Trips
Topics