Welcome to the Naturalist Blog
 As a seasonal interpretive park ranger I am lucky enough to live, work, and play in Glacier Bay National Park and Preserve.  3.3 million acres of mountains, glaciers, and ocean make up my back yard. I live on the edge of two drastically different worlds.  It is easy to paddle out into a remote wilderness where I am unlikely to see another human being.  During the work week I am an ambassador for the harbor seals, tufted puffins, even for the glaciers themselves aboard cruise ships visiting the park.  My colleagues and I board vessels to provide context for visitors during their explorations of Glacier Bay.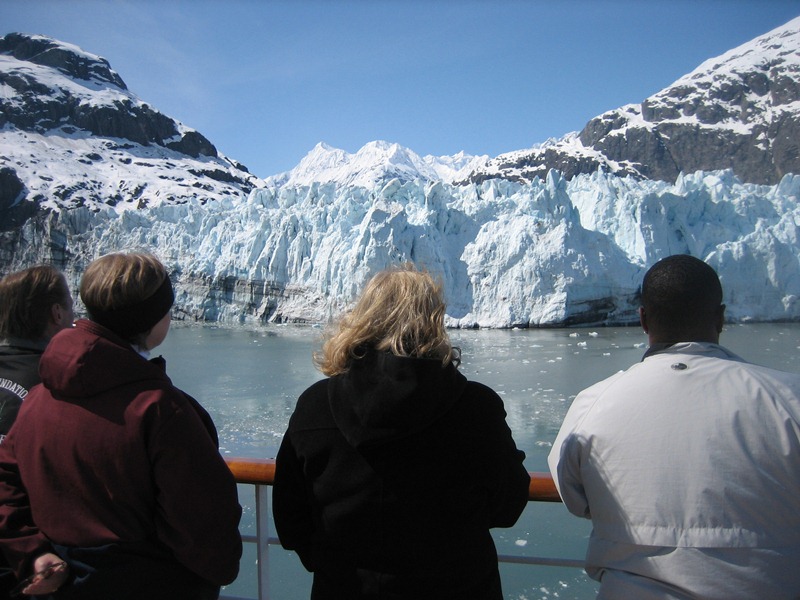 I am often asked what brought me all the way out here to live and work in such a remote national park as Glacier Bay.  Initially the remoteness, beauty, and wildness of this place attracted my attention.  Now that I am here I am beginning to understand how truly significant Glacier Bay is.  It is in natural settings like those found here that I learn lessons the most profound and personal.  In Glacier Bay I am able to fully connect to our world.  Whether paddling a kayak through bergy bits (smaller versions of icebergs) in front of a glacier or hiking through the forest in Bartlett Cove it seems that time could very well stop moving.  The only reminders of time's passage in the forest are the playful dance of rays of light around tree trunks and the occasional trills of a bird.  As you eventually slow to natural speed you begin to notice a tiny spider diligently tending its web.  The world around you shifts into focus.  Your regular world of worries and next weeks fades into obscurity.  You become fascinated with the abundant life all around and notice that you even feel more alive.