Wildlife Superpowers Exhibit
Loading the player...


Logan Pass Wildlife Superpowers Exhibits

Glacier's
new family-friendly "Wildlife Superpowers Exhibits" highlight the difficult task species have surviving in their sub-alpine habitat, especially in the face of a changing climate.



Duration:

2 minutes, 56 seconds

Credit / Author:

Jon Riner/Bill Hayden

Date created:

2013-08-28

Download Original File:
---
Each of the exhibits are shown below. The images link to full size PDF files of the wayside panels. The audio files link to more information about each animal and to an accessible audio described version of the exhibit.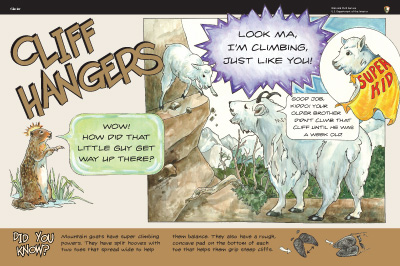 NPS
Cliff Hangers Audio Files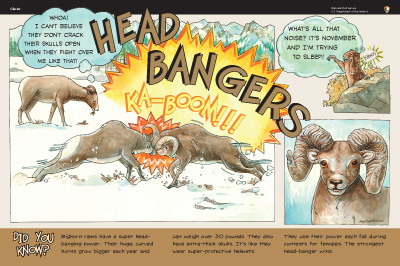 NPS
Head Bangers Audio Files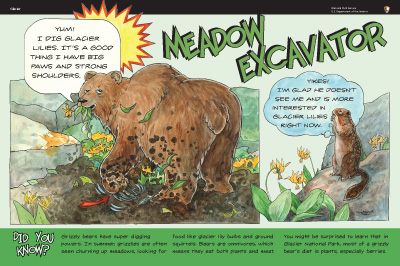 NPS
Meadow Excavator Audio Files
NPS
Mountain Explorer Audio Files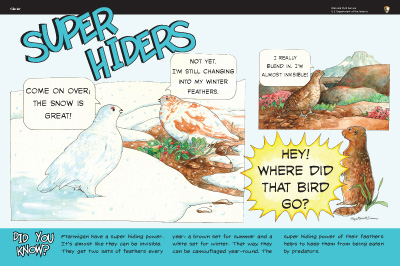 NPS
Super Hider Audio Files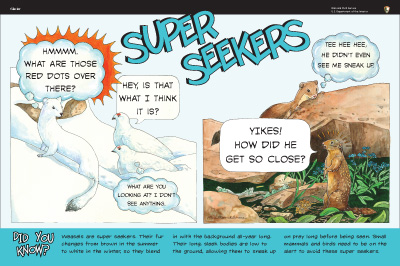 NPS
Super Seekers Audio Files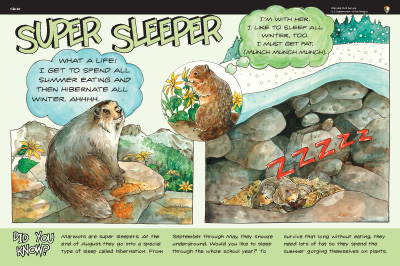 NPS
Super Sleeper Audio Files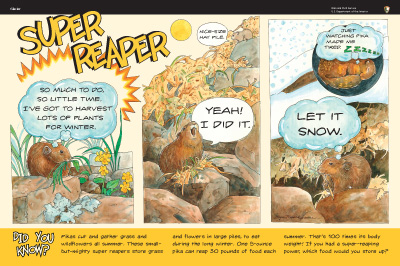 NPS
Super Reapers Audio Files
Did You Know?

Did you know that eight inches of snow fell during one night in Glacier's high country in August, 2005? The weather forced hundreds of backpackers out of the backcountry.