Podcasts: Science and Research
Loading the player...

Lords & Ladies: the Harlequin Ducks of Glacier National Park

Harlequin ducks are a species of concern in Montana. Little is known about where they nest and their habitat requirements for survival. This film highlights a three-year research project that examines the factors influencing harlequin duck reproductive success and survival on Upper McDonald Creek in Glacier National Park.

Duration:

7 minutes, 3 seconds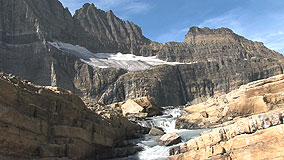 Bob Chinn
Glaciers and Climate Change
USGS Research Ecologist Dan Fagre examines the ongoing climate change research in Glacier National Park, using the park's rapidly receding glaciers, and highlights the ramifications to the entire ecosystem.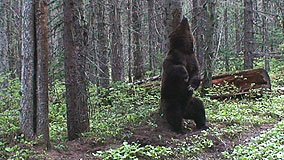 USGS Video Capture
Grizzly Bear Research

Glacier's grizzly bears are revealing a complex picture of themselves and the park through some cutting-edge DNA research being conducted by USGS Research Ecologist Kate Kendall.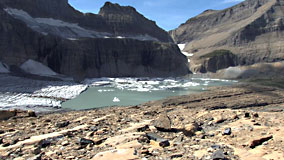 Bob Chinn
Glacier's Geologic History
Former Park Ranger Chris Weiss explains the rich geologic history of this part of the Rocky Mountains and highlights some of Glacier's unique features.