Meet the Social Media Team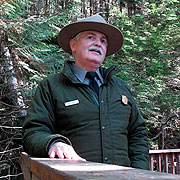 Bill is in his 25th year at Glacier. After spending time at Yellowstone, Grand Teton and Everglades National Parks, and Independence National Historical Park, he still thinks the mountains of northwest Montana have them all beat. At work Bill creates exhibits, publications, videos and helped develop Glacier's social media presence.
"The response to these new communication tools has been tremendous. I hope we can continue to explore new social media platforms and find new ways to connect people with Glacier and the National Park Service."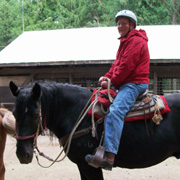 Mark is the lone member of the social media team from the east side of Glacier where he works as the District Interpreter out of St. Mary. His involvement in social media began with a lucky photo of a red fox he posted on Facebook last year. Now he is hooked on sharing the wonders of the park's east side with friends online.
Mark has been at Glacier for 12 years where he manages the east side interpretive program and directs the astronomy education activities. "I am incredibly impressed with the responses we receive after posting photographs on Facebook. People are so engaged with this park and it is always a reminder of how lucky I am to work and live here year-round."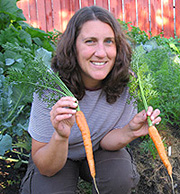 Melissa enjoys being a part of Glacier's social media team because it offers another avenue to connect to people who also share her love of Glacier National Park. She first came to Glacier while in graduate school when she worked as a summer seasonal employee in the Backcountry Permit Office. This position allowed Melissa to experience the beauty of the park and come to understand first-hand how truly special this place is. After a variety of education and communication jobs, she is now back "home," working in her dream job as the Science Communication Specialist for the Crown of the Continent Research Learning Center.
There are many aspects of living in Northwest Montana that Melissa enjoys, but cruising as fast as she dares on skis or a mountain bike is sure to bring a smile to her face.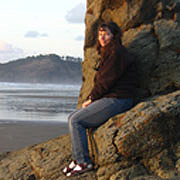 Tara has been hooked on Glacier since she did a research project on rare plants in the park as a graduate student in 1989. She was lucky enough to land a job here in 1996 as the park ecologist. She currently serves as Director of the Crown of the Continent Research Learning Center. This means she gets to review the work of all the scientists who are conducting research in Glacier and communicate the results of that research to people like you. Her main role on the social media team is to keep you connected with science activities in the park. A botanist by training, she has a hard time resisting the temptation to identify plants in our social media team's posts.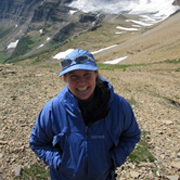 Ellen's life drastically changed after spending the summer working for the St. Mary Lodge and Resort in the summer of 1990. She discovered a love of Montana and hiking, which shocked her parents after trying for years get her to "enjoy hiking". She began working as an Interpreter Ranger for Glacier National Park in St. Mary and then Goat Haunt.
After floating back and forth for years between her job with the National Park Service and as a ski patroller during the winter, she settled in a permanent position as the Park Information Receptionist at Headquarters. Her knowledge of both sides of the park help her answer all the tough questions from inquiring visitors. Although Ellen misses the fantastic hiking right at your doorstep on the east side of the park, she has found the rivers on the west side a wonderful alternative. When she is not on the river, she can be found cajoling her child to "enjoy hiking".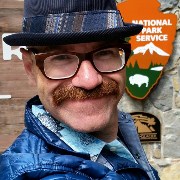 Tim is in his second season as an exhibit specialist developing interpretive experiences for the park. Before coming to Glacier he worked in Alaska at Glacier Bay and Denali. He enjoys challenging the visitors to explore their inner artist and help find new ways to share their park.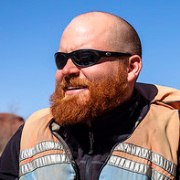 Jake is the newest member to Glacier's social media team. He has spent time in Grand Teton, Carlsbad Caverns, Denali, Rocky Mountain, and Yellowstone National Parks in addition to getting his start as a ranger in Glacier. In 2013 he also worked with over 25 National Parks in the Colorado Plateau region as a volunteer photographer. He is happy to have returned to his home state of Montana and is looking forward to sharing his passion for Glacier and photography with Glacier's social media followers.