Research Learning Center Mission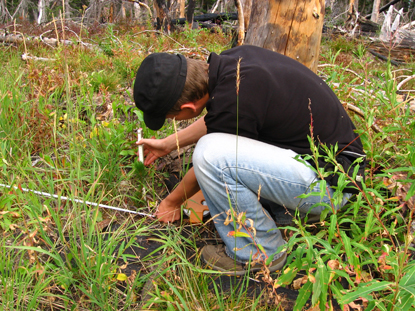 NPS
The Crown of the Continent Research Learning Center increases the effectiveness and communication of research and science results in the national parks through...
Facilitating the use of parks for scientific inquiry,
Helping parks identify and meet high priority research needs.
Offering the Jerry O'Neal National Park Service Student Fellowship.
Providing housing, laboratory and field support for researchers.
Matching graduate and undergraduate interns to park research and resource management projects.
Operating the George C. Rhule Library for staff and researchers.
Supporting science-informed decision making,
Providing managers with access to current and historic research results.
Creating park position papers that synthesize research and policy information on resource topics for park managers.
Communicating the relevance of and providing access to knowledge gained through scientific research
Annual Waterton-Glacier Science and History Day for the public.
Brown Bag lectures on recent research for staff and public.
Seasonal interpretive and concessioner training on current science issues (e.g. climate change, fire ecology).
Publications on science topics including Resource Bulletins, Newsletters, brochures, pod casts, and a web page.
and, promoting science literacy and resource stewardship through partnerships.
Citizen Science projects allow visitors to engage in data collection to help managers understand the status of Common Loons, mountain goats, pikas, invasive plants, and more.
Internships for students to assist with and coordinate science in the parks.