Current Artist-in-Residence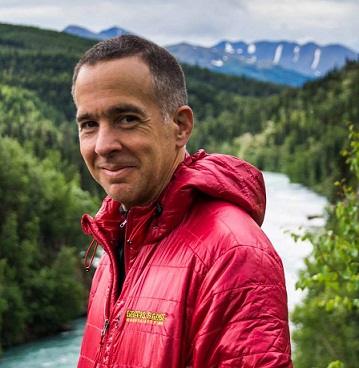 Over the past few years, Stephen Lias has become increasingly focused on his activities as an adventurer-composer. His passion for wilderness and outdoor pursuits has led to a growing series of works about the national parks of the U.S. He has had residencies at Rocky Mountain, Denali, Glacier Bay and Gates of the Artic National Parks, and has written over a dozen park-related pieces that have premiered at conferences and festivals in such places as Colorado, Texas, Sydney, and Taiwan. His composition, "The Ghost of Mesa Verde", premiered in 2013 at the National Flute Association Convention in New Orleans, and recent world premiere performances include "Kennecott" with the SFA Wind Ensemble and "Range of Light" with saxophonist Nathan Nabb. In September of 2014 his piece "Gates of the Arctic" will be premiered by the Boulder Philharmonic. He is the founder and leader of Alaska Geographic's annual "Composing in the Wilderness" field seminar, now in its third year.
Stephen Lia's compositions are regularly performed throughout the United States and abroad by soloists and ensembles including the Louisiana Sinfonietta, XPlorium Ensemble, the Fairbanks Summer Arts Festival Orchestra, and the Chamber Orchestra Kremlin. In 2011 his work Mélange of Neumes was voted best new published work by the National Flute Association, and his pieces are regularly featured at major national and international conferences. Lias is also active as a composer of theatrical incidental music and served for eleven years as Composer in Residence and Music Director at the Texas Shakespeare Festival. He currently resides in Nacogdoches, Texas where he is Professor of Composition at Stephen F. Austin State University.
Melinda Whipplesmith Plank is a woodblock print artist from the mountains of northern California. In expressing her concern for the preservation of open spaces and their inhabitants she combines the rich colors, the simple shapes and the nostalgia of traditional woodblock prints with the energy and texture of spontaneous line. "I love printmaking because the possibilities are endless and the images have a more powerful presence as non-essential elements are removed to clearly convey a feeling. To me, relief prints create a visual haiku poem." Melinda is a member of the California Society of Printmakers, a lifelong educator, and a board member of Liberty Arts Gallery.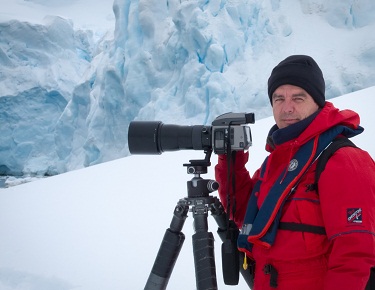 Oliver Klink is a professional nature and wildlife photographer based in Los Gatos, California. "I like to photograph the time and the essence more than objects and specific facts", Oliver says.
Oliver travels to the same place many times so he can feel the changes, the influence of the environment, the weather patterns. He finds himself surrounded by more than just attractive vistas. Images tell stories, hold history and have personalities. The locations become magical. It dares him to feel what is left unsaid, forcing him to imagine the sounds, the smells, and the total life of what was captured in the frame.
"In my work I don't seek to show the problems of the universe, I seek to find an ideal to go beyond. On the other hand, the established system urges us to do everything in less time. Time has been accelerated and therefore life has been reduced. In this sense, my work is an ode to contemplation, a stop to observe our environment and reflect on what we see."
At Glacier National Park, Oliver plans to expand his body of work, titled Ice. Ice is synonymous with geographical isolation and extreme environment. It does inspire speculation, adventure and exploration. Ice is also a big topic of conversation when tagged with "global warming" or endangered wildlife species. "As human beings we tend to forget when changes happen slowly. We get use to the situation. Taking a back seat and reflecting on what we have might well be a starting point for a brighter future."
His Ice project was exhibited in San Francisco Bay Area under the title 55inches - abstraction meets reality - Image of sea level rise.