Getting Ready for 2016
The National Park Service turns 100 on August 25, 2016. To us, it's not about cakes and candles — it's about being an organization ready to take on the challenges of our second century. Our blueprint to get there — A Call to Action — outlines the innovative work we want to accomplish. George Washington Birthplace National Monument is a big part of this effort. Take a look at what we're doing locally and get involved!
Showing Results 6- 8 of 8
In late May the park donated computers to the local school district to aid in their continuing move to provide more technology for their students. In addition, the park made inroads into the sizeable Hispanic population that resides in Westmoreland County, the same county George Washington Birthplace National Monument is located in. Read more

Reevaluating archaeology of the birthplace of George Washington to better understand the history of the site and the Washington family. Read more

With hands-on programs and living history we immersed another generation of visitors in the cultural heritage of the Tidewater area of Virginia. Read more
Did You Know?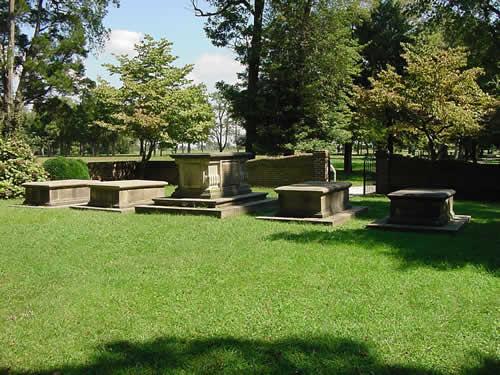 Members of five generations of the Washington family, including George Washington's father, grandfather, and great-grandfather are buried at George Washington's Birthplace National Monument.