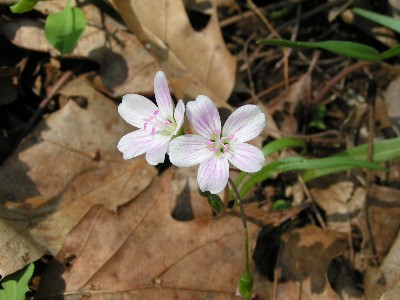 (C. Davis, National Park Service)
Springtime in the park brings from the ground ephemeral wildflowers that cover the landscape with a mosaic of colors like paint on a canvas. Many of these flowers cover stream banks and woodland areas before the trees spread their leaves and block the sunlight. Virginia bluebells and violets are a few of the many wildflowers to bloom in the spring.
From summer to fall, the field and forest floors will come to life with the many species of aster and goldenrod found in the park. Their relative, the black-eyed susan is one of the most common wildflowers in America and is abundant throughout the park. Visitors can also be treated by the sight of the cardinal flower, a favorite to hummingbirds and distinguishable by its bright scarlet flower.