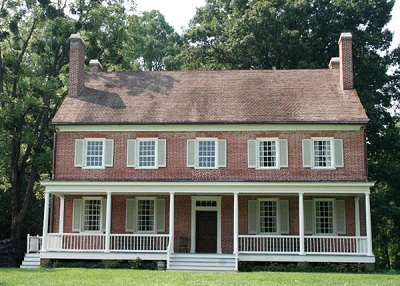 Links to other internet sites containing information about George Rogers Clark and the capture of Vincennes.
Indiana Historical Bureau - web page contains Col. George Rogers Clark's Memoir, Capt. Joseph Bowman's Journal, Roll of Clarks' officers and privates, Clark's grant land reciepents, Hamilton's Journal and more.
First Illinois Regiment - This living history unit portrays the various units which served under George Rogers Clark.
George Rogers Clark County Park in Springfield Ohio
Locust Grove - This magnificent house was the home of George's sister Lucy and her husband William Croghan. George would spend the last nine years of his life at this home
Falls of the Ohio State Park - George Rogers Clark was given a grant of 6,000 acres near the Falls of the Ohio in Clarksville. This is where he spent much of his later years until he fell into declining health and moved to Locust Grove. Today Clark's cabin has been reconstructed.