Change in closing days

Starting September 22nd 2014 we will be closed on Mondays and Tuesdays. The site will be opened Wednesday through Sunday until further notice. Operating hours will remain the same.
Operating Hours & Seasons
Note: Starting September 22nd 2014 General Grant National Memorial will be closed every Monday and Tuesday.This includes both the mausoleum and Visitor Center.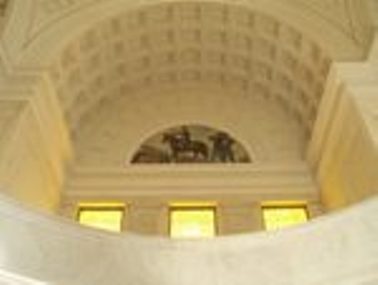 NPS
General Grant National Memorial visitor center is open Wednesday through Monday from 9:00 AM to 5:00 PM.
The mausoleum is open to visitors, Wednesday through Monday, at the following times:

10:00 AM-11:00 AM
12:00 PM-1:00 PM
2:00 PM-3:00 PM
4:00 PM-5:00 PM

Free talks are available to the public at the visitor center, Wednesday through Monday, at the following times:
11:15 AM, 1:15 PM, and 3:15 PM.
The site is closed every Thanksgiving Day (4th Thursday in November) and Christmas Day (December 25).
Grant's Tomb may close in cases of inclement weather, such as severe snowstorms. In those instances, please call (212) 666-1640 to verify the opening hours of the site.


Did You Know?

Ulysses S. Grant served two terms as president, from March 4, 1869 until March 4, 1877. He was the eighteenth president, following Andrew Johnson and preceding Rutherford B. Hayes.