Early Closing 12/13/2013

Due to a staff workplace enrichment and professional development opportunity event this afternoon, this site will be closing at 3 p.m., and will reopen tomorrow at our regular time. We apologize for any inconvenience.
Operating Hours & Seasons
Note: General Grant National Memorial will be closed on Tuesday and Wednesday Starting October 2nd 2012. This includes both the mausoleum and Visitor Center.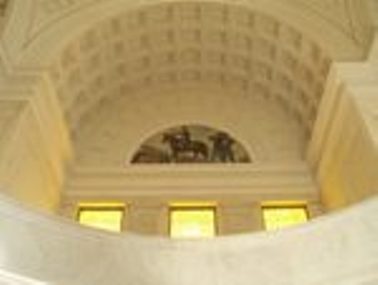 NPS
General Grant National Memorial visitor center is open Thursday through Monday from 9:00 AM to 5:00 PM.
The mausoleum is open to visitors, Thursday through Monday, at the following times:

10:00 AM-11:00 AM
12:00 PM-1:00 PM
2:00 PM-3:00 PM
4:00 PM-5:00 PM

Free talks are available to the public at the visitor center, Thursday through Monday, at the following times:
11:15 AM, 1:15 PM, and 3:15 PM.
The site is closed every Thanksgiving Day (4th Thursday in November) and Christmas Day (December 25).
Grant's Tomb may close in cases of inclement weather, such as severe snowstorms. In those instances, please call (212) 666-1640 to verify the opening hours of the site.


Did You Know?

On December 17, 1863, Congress awarded the only gold medal given by the United States Government to a soldier in the Civil War to General Ulysses S. Grant. The award was in appreciation for the capture of Vicksburg and Chattanooga by forces under his command.