Bicycling Information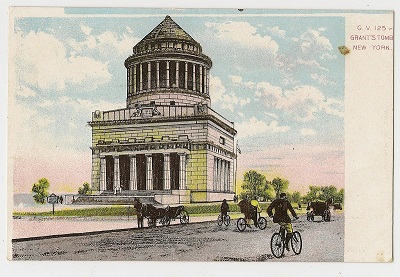 NPS
Bicycling around "Grant's Tomb" has been popular since the mausoleum was dedicated in 1897. It is a great way arrive at the national memorial for individuals, families, or clubs. In keeping with the memorial's purpose, bicycling, skating, etc. is not permitted in the plaza or on the steps. Operators must dismount when travelling through those areas.
Bicyclists are welcome to use the racks that are provided, outside the mausoleum, to secure their bikes.
Bicycle Routes
The New York City Department of Transportation web page on bicycling in our host city includes information on how to plan a route. You can find it by clicking HERE



Did You Know?

Ulysses S. Grant acquired the only slave he is known to have owned from his father-in-law, Frederick Dent. In the late 1850s, Grant was unsuccessfully trying to earn his fortune as a farmer. Rather than sell him for much-needed cash, Grant chose to give William Jones his freedom in March of 1859.