Education
"I would therefore call upon Congress to take all the means within their constitutional powers to promote and encourage popular education throughout the country."
- President Ulysses S. Grant, in his message to Congress on the ratification of the 15th Amendment to the U.S. Constitution.
The General Grant National Memorial is not just a place to learn about the tribute paid to President and General Grant by a grateful nation, but also a place to learn about his role in shaping our society.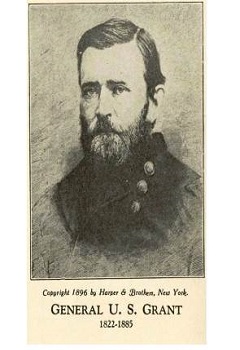 Educator's Guide
Common Core-Aligned for New York state, the General Grant National Memorial Educator's Guide offers seven unique lesson plans for teachers of Middle School Students. The guide is also adaptable for elementary and high school students.The guide can also prepare classes for field trips to the memorial, located in the upper west side of Manhattan.
Educators Guide - PDF(5.5 MB)
Reference Materials
Download a PDF of the General Grant National Memorial-Historical Resource Study by David M. Kahn, curator of the Manhattan Site of the National Park Service from 1980. It will answer everything you ever wanted to know about the creation of the memorial, and more!
Historical Resource Study - PDF(5.91 MB)


The Ulysses S. Grant Collection housed at Mississippi State University Libraries is the official home of the Ulysses S. Grant Presidential Library. In additions to their extensive collection, it is also possible to download up to 31 volumes of the Papers of Ulysses S. Grant as edited by John Y. Simon.