Early Closing 12/13/2013

Due to a staff workplace enrichment and professional development opportunity event this afternoon, this site will be closing at 3 p.m., and will reopen tomorrow at our regular time. We apologize for any inconvenience.
Ranger Guided
Ranger-guided tours are available by reservation only. These reservations are subject to approval. To request a ranger-guided tour please complete the
request form
and fax it to
(212) 932-9631
. Requests are accepted for Mondays, Thursdays, and Fridays based on staff availability. Group requests must be received at least 2 weeks in advance. For more information about group requests call
(212) 666-1640
.
Visitors under the age of 18 must be accompanied by a chaperone. General G
rant National Memorial requires one chaperone for every ten students or children. Students and children are required to remain with their chaperones at all times.
NPS
TOURS - 45 minutes
Who's Buried in Grant's Tomb?
Constructed in 1897, Grant's Tomb is the largest mausoleum in North America. Take a ranger-guided tour of the memorial, learn about its construction, its exhibits, and its legends. If you want to find out more about its interred residents, the Ranger will lead you down to the crypt to answer all of your questions.
Grant's Life Through Architecture
Students explore Grant's Tomb, identifying the architectural styles and features utilized in this structure. Discussion topics include the reasons for memorializing Grant, how the tomb has changed over the years, and how previous architectural styles have influenced later ones. Students are challenged to compare this style of memorial to those created both before and after.
Did You Know?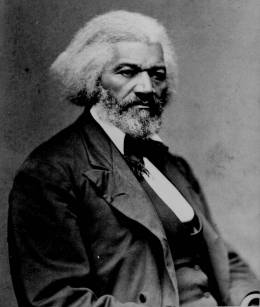 ULYSSES S. GRANT, THE MOST ILLUSTRIOUS WARRIOR AND STATESMAN OF MODERN TIMES, THE CAPTAIN WHOSE INVINCIBLE SWORD SAVED THE REPUBLIC FROM DISMEMBERMENT, MADE LIBERTY THE LAW OF THE LAND; A MAN TOO BROAD FOR PREJUDICE, TOO HUMANE TO DESPISE THE HUMBLEST, TOO GREAT TO BE SMALL AT ANY POINT. IN HIM THE NEGRO FOUND A PROTECTOR, THE INDIAN A FRIEND, A VANQUISHED FOE A BROTHER, AN IMPERILED NATION A SAVIOR. - Frederick Douglass