Sand Replenishment at Jacob Riis Park Beach

Sand replenishment at Jacob Riis Park Beach has begun. During this project, sections of the beach will be closed to the public for their safety. Replenishment is expected to take up to two weeks.
Traffic & Travel Tips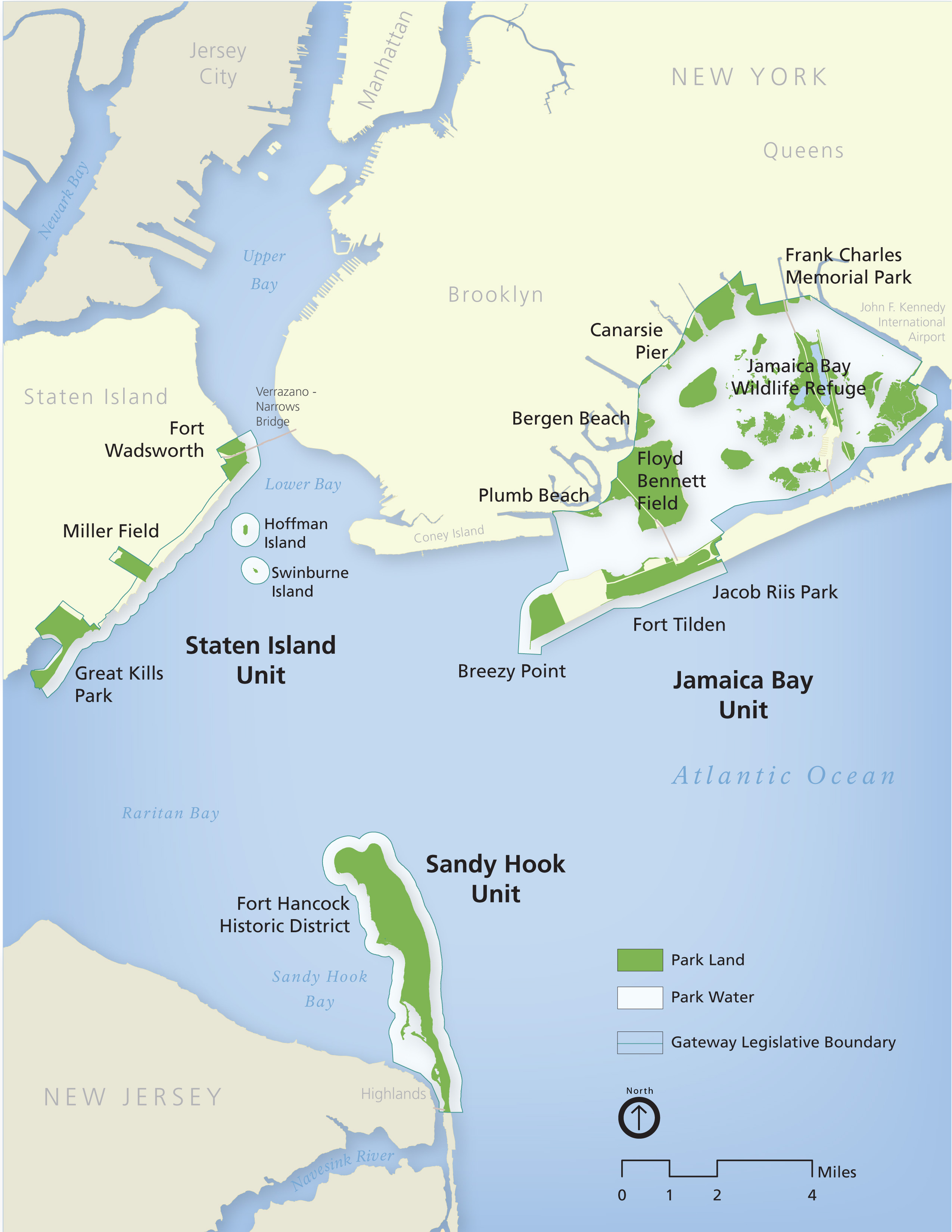 NPS GRAPHIC
Before you come to see us....
Many areas of Gateway were affected by Hurricane Sandy. While most of Gateway has re-opened, there are still some areas that are closed. Before heading to any area within park boundaries, please call or check to make sure than the area has reopened to the public. This information can be found on either the Plan Your Visit page or the home page of this website.
The National Park Service values your safety above all other concerns. For your safety, please respect the closure of park areas until they are deemed safe to reopen.
Traffic in the New Jersey / New York metropolitan area is frequently heavy, regardless of the time of day or weather. If traveling by car to scheduled events in the park, allow extra travel time, or use public transportation.
For information on public transportation to Sandy Hook including ferries, trains and buses, please click here.


No car? No problem!

Depending on seasonal schedules, ferries and buses can get you to Sandy Hook and back. Read More
Did You Know?

Fort Wadsworth, located on Staten Island at the Narrows (next to the Verrazano Bridge), is one of the oldest military sites in the nation. This site has controlled the entrance to New York Harbor since the Washington administration.