Things to Do - Sandy Hook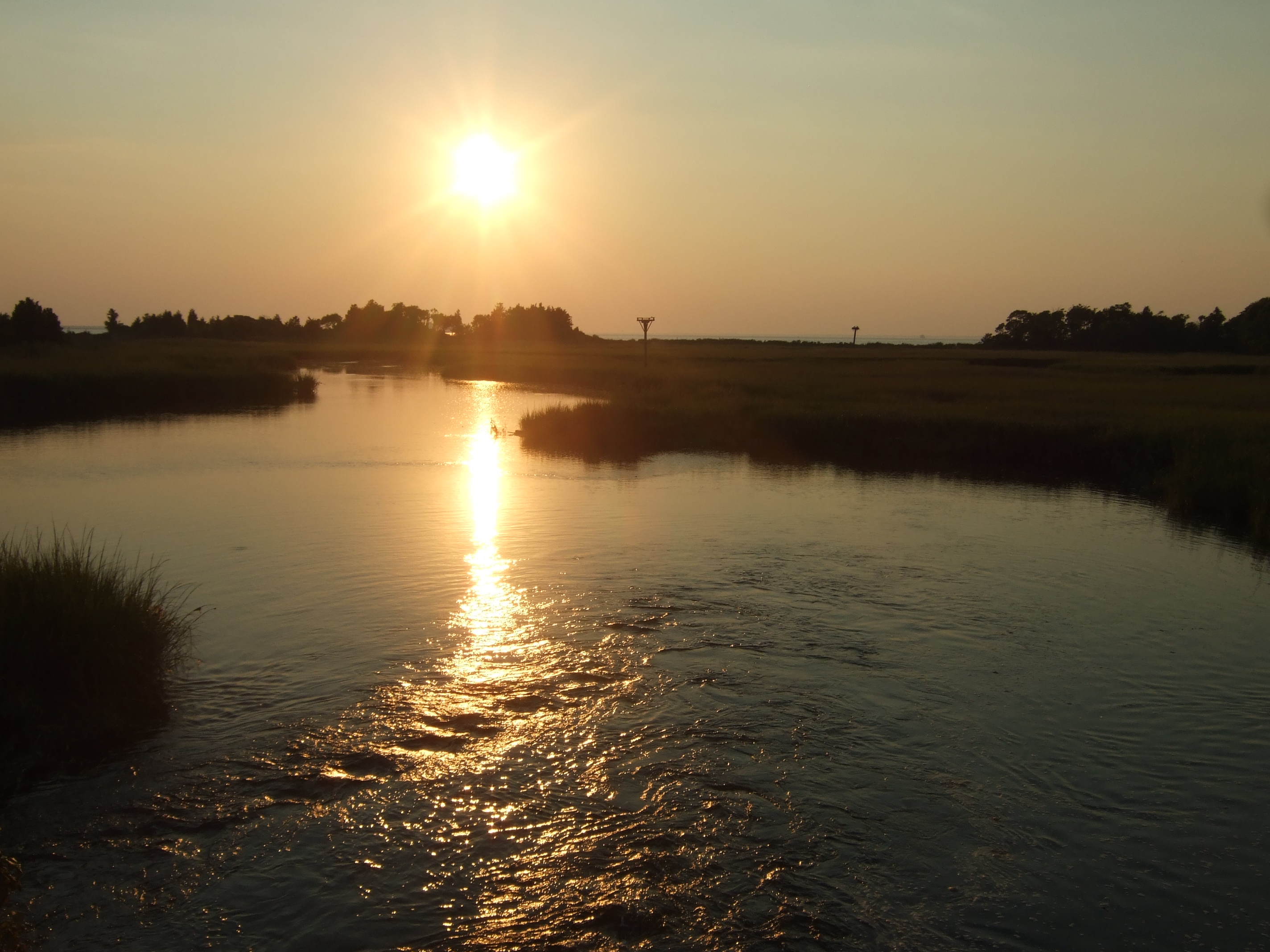 NPS PHOTO
Beach Recreation
Lifeguards are on duty from 10 AM to 6 PM from Memorial Day weekend through Labor Day at ocean side beaches. Please swim only at guarded beaches and only when lifeguards are on duty. When wading, be aware of sudden drop-offs. If you can't swim, don't go in.
Rip currents are powerful currents of water flowing away from shore. Before you go to the beach, learn what you need to do to "Break the Grip of the Rip!"®
Fishing 2013

Surf fishing is permitted at all beaches except when lifeguards are on duty and when beaches are closed to protect nesting shore birds. An annual pass for nighttime fishing can be purchased at the Entrance Station. Lot F is closed. To access Fishing Beach you must walk north on the beach from Lot E.

May 25 - Labor Day passes will be sold 24 hours a day. Cash, check or money order will be accepted 7AM-5PM. From 5PM-7AM check, money order or credit card will be accepted. Social Security Numbers are required on all personal checks. No cash will be accepted between 5PM and 7AM.
After Labor Day weekend through the week before Memorial Day weekend fishing passes will be sold at the Entrance Station, at the front of the park, from 11:30PM - 8PM. Checks or money orders will be accepted. Social Security Numbers are required on all personal checks.

The Saltwater Angler Registry is part of an improved data program to help protect long-term sustainability of recreational fishing. Please visit this website for information regarding the Saltwater Recreational Registry.
Fish Smart, Eat Smart is a guide for eating fish caught in New Jersey coastal waters from the New Jersey State Department of Environmental Protection, Division of Fish and Wildlife. Please read this before eating what you catch.
Biking
For a great way to see Sandy Hook, the seven-mile long Multi-Use Pathway (MUP) starts at the park entrance and loops around Fort Hancock. It is shared by walkers, bicyclists and in-line skaters. Bring your own bicycle or you can rent a bike during your visit.
The MUP is for everyone, so please use it with courtesy. Whether you walk, bike or rollerblade, stay on your side of the yellow line. Keep an ear out for people who wish to pass. Keep animals on a short enough leash to keep your pet on your side of the trail.
Hiking
Trails begin at the Spermaceti Cove Lifesaving Station and at Area M near Nine Gun Battery. Walking ocean beaches is permitted but in spring and summer some areas are closed due to the shorebird nesting season.
Birding
Sandy Hook is a prime spot for birding. Try Plum Island, the Spermaceti Cove boardwalk, the Horseshoe Cove salt marsh, North Pond or the fields at Fort Hancock.
Camping
This summer, overnight tent camping has been expanded to select areas of Sandy Hook. Click here to read more on Camp Gateway. Reservations are now available at www.recreation.gov under "Camp Gateway."
Boating
Non-motorized car top boats can be launched from Beach Area C and Horseshoe Cove. Windsurfing and kite-boarding is best on the bay across from Beach Area C. Horseshoe Cove is popular with recreational boaters. Landing on beach with a motorized boat is prohibited.
Picnics
Enjoy a blanket picnics on the beach. The North Beach Observation Deck has tables and a view of New York Harbor. Grilling is permitted only at Guardian Park in Fort Hancock.
Sandy Hook is embarking on a new path with mobile food trucks this summer. Throughout this year's beach season different mobile food vendors will be offering an array of food to visitors. Vendors will be located in various parking lots throughout the beach during the summer season.
History
Take a stroll around Fort Hancock, a National Historic Landmark. Seven days a week the Sandy Hook Lighthouse, Keepers' Quarters and Barn are open to tell the story of lighthouses and the men and women who maintained these life saving sentinels.
Lighthouse Group Tours:
reservations must be made prior to your group's visit

reservations must be made three weeks in advance of the requested tour date

maximum group size- 35 participants
Did You Know?

Did you know that many celebrities visited Fort Hancock in World War II? Judy Garland performed for the soldiers at Fort Hancock in 1943. Lana Turner also visited the fort during the war. More...