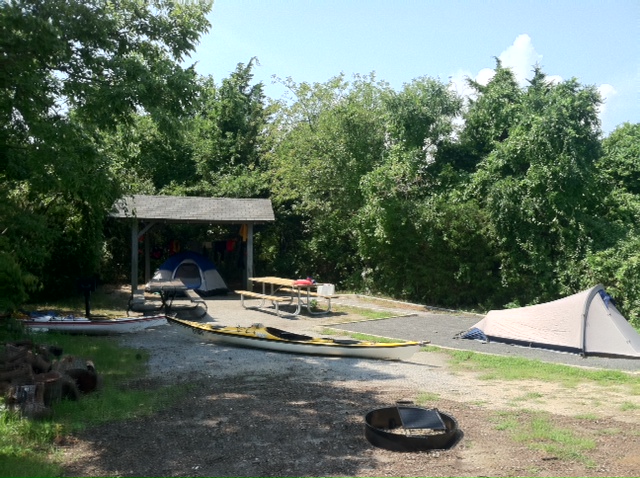 NPS PHOTO
Overnight camping comes to Sandy Hook
20 tent campsites will be available to visitors inland of the Horseshoe Cove section of Sandy Hook in Highlands, New Jersey.

Camping reservations can be made online at www.recreation.gov.

Campground Rules and Regulations Brochure
Rates: $20 per day or $140 a week. Rates do not include beach parking and Beach Parking Passes must be purchased seperately upon entering the park.

Length of Stay: Visitors can only camp for 14 days or less.

Size limits: Up to six people may camp at a single site. Larger families and groups will need to reserve multiple camp sites. Sites are large enough for one large tent or two small tents.
What to bring: You must bring your own tent and sleeping bags. You should also bring food, matches, sunscreen, toiletries, insect repellant and a bucket.

Amenities: Camp sites are primitive. Each has a picnic table, a grill and a fire ring. (See Campground Rules and Regulations for pointers on fire safety.) Restrooms are nearby. Water faucets are nearby.

Showers: None.
Access to Public Transportation: The Seastreak Ferry from Manhattan to Sandy Hook is available during peak months. Buses will bring campers to the campground.