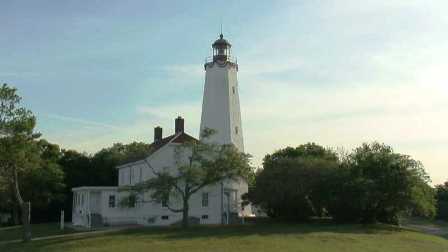 NPS Image from Sandy Cam
Sandy Cam is here!
"Sandy Cam" is actually four different web cameras: three set atop the Sandy Hook Lighthouse and one aimed at the lighthouse itself. Every minute of every day, you can check out the weather at Sandy Hook, the sunrise over the Atlantic Ocean or the sunset over Fort Hancock's Officers Row.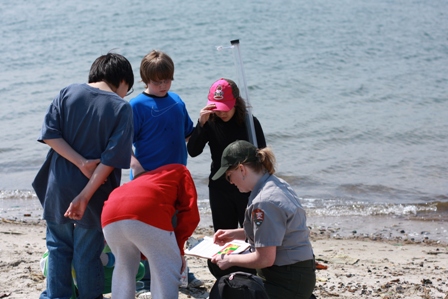 NPS PHOTO
National parks also add depth and interest to student learning. "Making It Stick" is the fifth and final installment of our series on our 2009 Teacher-Ranger-Teacher, Renay Moran-Kurklen, and how she integrates classroom teaching with experiential learning for her fifth graders.