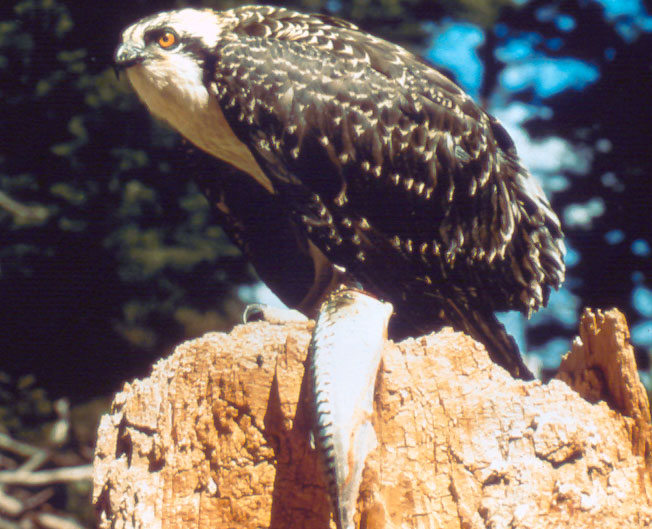 NPS PHOTO
Osprey (Pandion haliaetus)
The osprey is sometimes referred to as a "fish hawk" because it eats little else.
These raptors can be seen hovering high above, then diving deep into the water at speeds up to 70 mph.
Spending winters in Central and South America, osprey migrate back to the New York/New Jersey area in mid-March, where they breed. Osprey mate for life.
Most pairs return to their same nest year after year. Their nests are very large and are made from mostly sticks, but tend to include a variety of garbage including balloons, plastic bags, and fishing line. Most of these nests are built upon artificial platforms, which were implemented as part of a conservation effort to help restore their population, which was severely threatened in the 1970s due to the use of the chemical pesticide DDT. Currently these raptors are found in high numbers on all continents---except Antarctica.
Watch a short, excellent video produced by the Sandy Hook Foundation, a partner of Gateway National Recreation Area, titled The Ospreys of Sandy Hook.