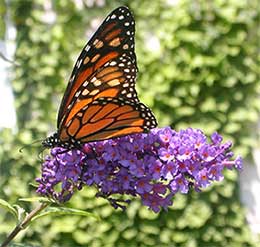 A Pollinator for Every Classroom: Gardening for Wildlife at School and Beyond
Where: Jamaica Bay Wildlife Refuge, Queens, NY
When: Thursday, June 5, 2014, 9am to 3pm


Pollination is an essential ecological function. Without pollinators like birds, bees, and butterflies, humans and all of Earth's terrestrial ecosystems, wouldn't survive. Insects, for example, pollinate 75% of the crops used for food worldwide. But pollinators are in trouble.
Join Liz Soper, Director of the National Wildlife Federation's K-12 Education programs and Educational Specialist/National Park Service Ranger Dan Meharg at Gateway National Recreation Area, and plant ecologist Kerissa Fuccillo from Community Greenways Collaborative to learn about how climate change and extreme weather events are impacting pollinator biodiversity, migration, breeding, and food availability there.
Educators will learn how to utilize NWF's Eco-Schools USA and Schoolyard Habitats® programs to help their students develop critical thinking skills, analyze, and solve relevant environment-based problems, from understanding the local impacts of climate change and implementing school-wide carbon reduction plans, to increasing biodiversity at their schools and beyond. A hands-on ecological restoration activity at the Refuge in the afternoon will provide a much needed food source for migrating monarch butterflies.
Certificates of attendance will be distributed at the end of the workshop.
Maximum capacity
50.
Lunch included. Register online at the workshop sign-up page hosted by EventBrite. Registrations will be accepted until May 23, 2014. Questions? Contact
fanoe@nwf.org
.
---