The National Park Service offers teachers several professional development opportunities in Jamaica Bay. Workshops for teachers are designed to create a collaborative community between teachers and scientists that will allow teachers to involve their students with researchers doing actual scientific work in the park. In addition to professional development workshops, rangers meet with teachers to prepare for education and camping programs.
---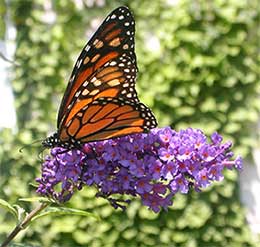 A Pollinator for Every Classroom: Gardening for Wildlife at School and Beyond
Where: Jamaica Bay Wildlife Refuge, Queens, NY
When: Thursday, June 5, 2014, 9am to 3pm


Pollination is an essential ecological function. Without pollinators like birds, bees, and butterflies, humans and all of Earth's terrestrial ecosystems, wouldn't survive. Insects, for example, pollinate 75% of the crops used for food worldwide. But pollinators are in trouble.
Join Liz Soper, Director of the National Wildlife Federation's K-12 Education programs and Educational Specialist/National Park Service Ranger Dan Meharg at Gateway National Recreation Area, and plant ecologist Kerissa Fuccillo from Community Greenways Collaborative to learn about how climate change and extreme weather events are impacting pollinator biodiversity, migration, breeding, and food availability there.
Educators will learn how to utilize NWF's Eco-Schools USA and Schoolyard Habitats® programs to help their students develop critical thinking skills, analyze, and solve relevant environment-based problems, from understanding the local impacts of climate change and implementing school-wide carbon reduction plans, to increasing biodiversity at their schools and beyond. A hands-on ecological restoration activity at the Refuge in the afternoon will provide a much needed food source for migrating monarch butterflies.
Certificates of attendance will be distributed at the end of the workshop.
Maximum capacity
50.
Lunch included. Register online at the workshop sign-up page hosted by EventBrite. Registrations will be accepted until May 23, 2014. Questions? Contact
fanoe@nwf.org
.
---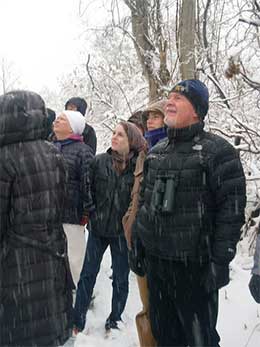 Using the Common Core to Teach About Climate Change and Bird Migration.



Monday, February 3
, 2013
9am to 3pm
Jamaica Bay Wildlife Refuge

Last October, superstorm Sandy slammed into New York City, wreaking havoc on the City's coastal communities. The Jamaica Bay Wildlife Refuge – part of Gateway National Recreation Area - is one of the most significant bird sanctuaries in the Northeastern U.S., and an important route for migratory birds and endangered species like the piping plover.

After Sandy, Jamaica Bay's beaches and dunes, and spawning and nesting habitats for shorebirds and other animals were badly damaged. How has Sandy impacted the refuge's bird populations? How will climate change affect animals and plants at the refuge in the future? How are scientists measuring climate impacts? What opportunities are available for teachers and students to investigate these issues in the field, and integrate them into the classroom?
Join Hector Galbraith, staff scientist from the National Wildlife Federation, Professor Jennifer Adams from Brooklyn College, and Educational Specialist/National Park Service Ranger Dan Meharg at the Jamaica Bay Wildlife Refuge for a first-hand look at how climate change has impacted bird migration in New York City and beyond. Participants will enjoy nature observation from the expansive windows of the refuge's visitor center that overlook the bay's salt marshes, as well as outdoor bird-watching (weather permitting).
Hands-on activities will help teachers introduce these topics to their students. Learn how and why STEM-focused field study is perfectly aligned to the Common Core and the NYC High School Science Scope & Sequence. Teachers will be encouraged to explore Gateway's Bird Migration and Climate Change Teacher Guide and return to the park with their students for further exploration. (Grades 9-12).
Maximum capacity 40. Please RSVP to fanoe@nwf.org.