Sesame Street Explores Gateway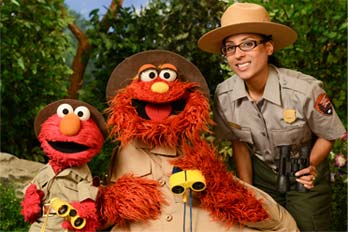 Elmo and Murray Discover the Wonders of Gateway!
Sesame Street's Elmo and Murray have donned their Ranger hats and joined Ranger Shalini Gopie to learn all about what makes Gateway National Recreation Area such a special place for the many species of birds, plants, and insects that call the salt marshes around New York City home.
Watch Elmo, Murray, and Ranger Shalini Explore Gateway
(The links below will take you to the official NPS YouTube page)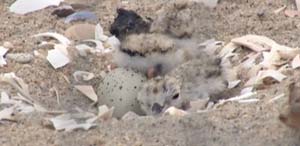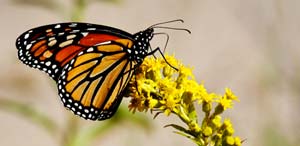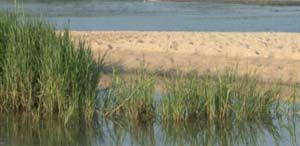 Gateway National Recreation Area wasn't the only National Park Elmo and Murray learned about - see more Sesame Street videos as they joined Park Ranger Amala Posey and explored Grand Canyon National Park!

We would also like to thank Trevor Laurence, Jeffrey Gould of Action Media, Dan Hendrick, Jamaica Bay Lives, and the Sandy Hook Foundation for their assistance with this project.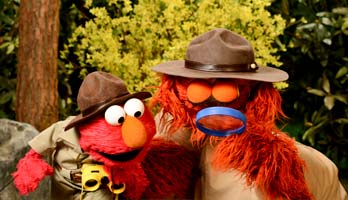 Parent and Teacher Resources
Continue the exploration of nests, seasons, and habitats with these exciting activities! You and your child may live a ways away from Gateway, but you can still take your child on a Nature Scavenger Hunt, complete a Nature Journal, and earn a special Sesame Street Park Ranger badge! Classroom teachers can also find a guide for educators, and companion video discussion questions to keep your students thinking about the nature all around them.

Explore the outdoors in your neighborhood, and keep track of what you see, hear, and feel!
(PDF - 1.4 mb)

Go on a scavenger hunt for what's living in your the park nearest you.
(PDF - 536 kb)

A vocabulary list of nature words to use on your own nature treks.
(PDF - 559 kb)

Have your child earn and color their Park Ranger badge after completing the activities above!
(PDF - 539 kb)

Follow-up activity ideas and question prompts for continued learning.
(PDF - 18.7mb)

A twelve page educator's guide including lesson plans, discussion, and activity ideas.
(PDF - 1.97 mb)