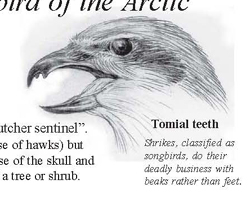 Gates of the Arctic National Park and Preserve 's Artist in Residence Committee is committed to supporting artistic efforts from all mediums that support the preservation of Wilderness and its values. Each year the Committee selects one proposal for the Artist in Residence patrol. The process of selecting each year's artist(s) in residence is a collaborative one. Each committee member reviews all complete and on-time applications with the questions below in mind. The applications are ranked by each member to facilitate discussion. The committee then meets and discusses each member's top ranked applications. Committee members may bring any application into the discussion. The final selection is reached by consensus.
What is the level of benefit offered to Gates of the Arctic NP&P, Wilderness, and the NPS?
How strong is the artistic sample?
How much artistic experience does the applicant have?
How qualified and pertinent are the reference providers and what do they have to say?
Does the candidate have a sufficient level of backcountry experience and knowledge of Alaska to safely complete the residency?
Has a previous Resident Artist done a similar project recently?
Has a previous Resident Artist used a similar media recently? If yes, is the proposal unique?