Cooking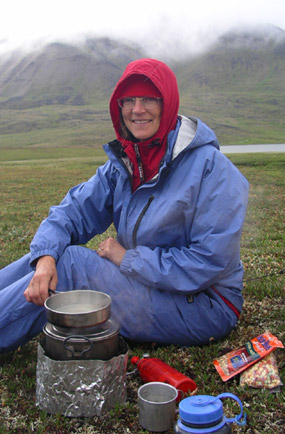 NPS Photo
Gas or propane stoves for cooking are strongly recommended. Fires are often impractical. Tree growth in the Arctic is very slow; a spruce tree only inches in diameter may be hundreds of years old. In some areas wood is scarce or nonexistent. A gas or propane stove is also good for emergencies since it is easy to light.
Keep a clean camp. Avoid food spills and other animal attractants. Proper food storage is required in all Alaskan parks. Bears that become accustomed to human food and products present a hazard to people traveling in the backcountry and often have to be destroyed. If we all do our part we can protect the fragile ecosystems and the bears that inhabit them while enjoying this vast wilderness.


Did You Know?
Bob Marshall named Frigid Crags and Boreal Mountain "The Gates of the Arctic." These mountains are on the North Fork of the Koyukuk River.