Emergency Sheep Hunting Closure in Units 23 & 26(A)

All sheep seasons in Game Management Units 23 and 26(A) for all resident and nonresident hunters are closed due to severe decline in sheep numbers in the contiguous populations of the De Long and Schwatka Mountains. More »
Cooking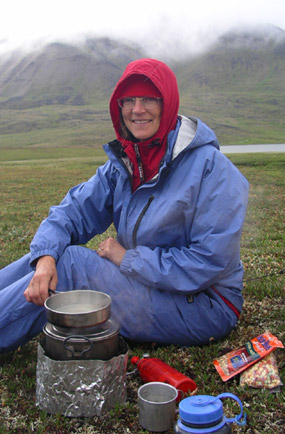 NPS Photo
Gas or propane stoves for cooking are strongly recommended. Fires are often impractical. Tree growth in the Arctic is very slow; a spruce tree only inches in diameter may be hundreds of years old. In some areas wood is scarce or nonexistent. A gas or propane stove is also good for emergencies since it is easy to light.
Keep a clean camp. Avoid food spills and other animal attractants. Proper food storage is required in all Alaskan parks. Bears that become accustomed to human food and products present a hazard to people traveling in the backcountry and often have to be destroyed. If we all do our part we can protect the fragile ecosystems and the bears that inhabit them while enjoying this vast wilderness.


Did You Know?

It can get below freezing and snow in Gates of the Arctic National Park and Preserve any month, even in July.