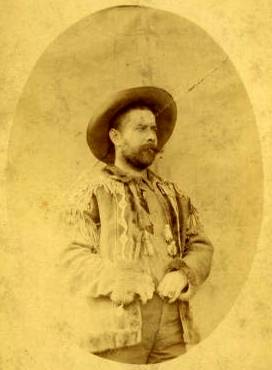 UAA, Archives & Manuscripts Dept.
Unsatisfied with only being able to travel in summer, Stoney equipped his crew with provisions for a twenty-month overwintering expedition at a site they called Fort Cosmos, some 250 miles up the Kobuk River. From this base near the modern village of Shungnak, Stoney sent men in all directions with orders to map and gather intelligence. Stoney's own description of the journey includes this description of the spectacular Arrigetch Peaks (located in the southwestern corner of Gates of the Arctic):
They appear in every conceivable way and shape: there are rugged, weather-scarred peaks, lofty minarets, cathedral spires, high towers and rounded domes; with circular knobs, flat tops, sharp edges, serrated ridges and smooth backbones. These fantastic shapes form the summits of bare, perpendicular mountains.
One of Stoney's men, Ensign W.L. Howard, managed to lead a team of two military men and two Natives northward to the Noatak River and beyond to the Arctic Ocean near Point Barrow. Along the way, Howard and his white crewmates had to learn to live off the land and to follow the lead of the Natives in the region who included the men in their seasonal rounds to trade furs on the Arctic coast for seal oil, rifles, and flour. Howard learned to snowshoe and drive a dog team, to hunt caribou and build a snow shelter.
The accounts written by Stoney and Healy (and some of their subordinates) provide a glimpse of interior Eskimo life at a critical juncture between traditional ways and the new ways brought by traders and whalers. By 1886, most of the Eskimo groups had been severely affected by the combination of caribou decline and the diseases and trade goods of the whites – particularly the introduction of the rifle, which altered traditional hunting patterns. Starvation, death from disease, and a desperate kind of mobility as people fought for survival and access to addictive trade goods had already disrupted normal seasonal rounds and wreaked havoc on Eskimo lifeways.