Alaska Archeology Month-2014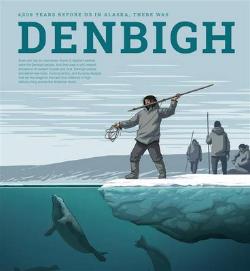 This year's theme for Alaska Archaeology Month is the Denbigh Flint Complex, known from sites in western and northern Alaska that date to about 3300-4000 years ago. Distant ancestors of modern Inupiat and Inuit, Denbigh people pioneered new new lands and innovated new technologies that set the stage for the next four millennia of high latitude living across the American Arctic. Some of the most important Denbigh archaeological sites are located on National Park Service lands including Gates of the Arctic, Kobuk Valley, and Cape Krusenstern. The NPS also administers, as a National Historic Landmark, the Iyatayet site at Cape Denbigh where this archaeological phase was first recognized in 1948.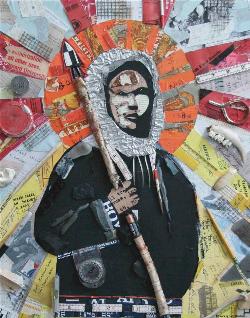 The poster also contains original artwork by Anchorage artist Holly Nordlum, a collage created with materials from western Alaska that would have been familiar to Denbigh people, as well as tools and reference materials used by archaeologists. Learn more about the image
here
.