Gates of the Arctic Resident Artists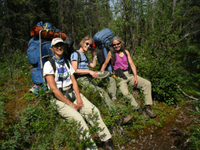 NPS Photo by Teri McMillan
2004 Resident Artists Anne Hanley, Debbie Miller, and Carolyn Kremers. Three writers on a two week backpacking trip.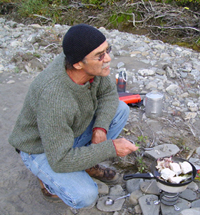 NPS Photo by Rick Dolan
2005 Resident Artist sculptor Hugh McPeck.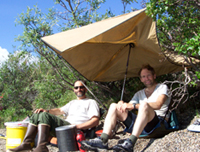 NPS Photo by Peter Christian
2006 Resident Artist naturalist illustrator Mark Ross with Ranger Pete Christian. Click here for Mark's
shrike page
. Click here for Mark's
golden eagle page
.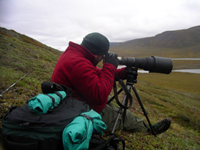 NPS photo by Tracie Pendergrast
2007 Resident Artist Carl Johnson.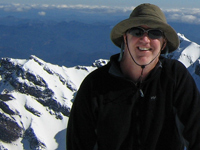 2008 Resident Artist John Foley on Mt. St. Helens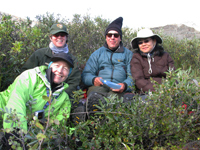 2009 Resident Artists left to right Robin Peterson (artist), Tracie Pendergrast (NPS ranger), Don Pendergrast (NPS volunteer), Jing Zhou (artist). To see Robyn's collage
click here
.