Emergency Sheep Hunting Closure in Units 23 & 26(A)

All sheep seasons in Game Management Units 23 and 26(A) for all resident and nonresident hunters are closed due to severe decline in sheep numbers in the contiguous populations of the De Long and Schwatka Mountains. More »
Artist in Residence Application Tips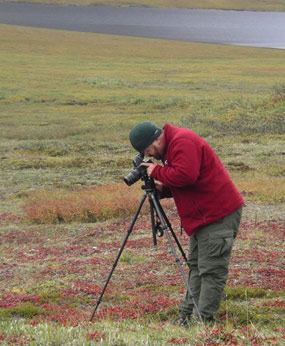 NPS Photo by Tracie Pendergrast
Gates of the Arctic is a unique and remote park. This in turn creates a unique Artist in Residence program. As you think about your proposal keep the following tips in mind:
Spend time researching the park before creating a proposal

Your proposal should explain how the art project will benefit the National Park Service, Gates of the Arctic National Park and Preserve, and/or the cause of Wilderness

Collaborative applications are encouraged but should demonstrate how the collaborative effort is essential to the project proposed

Be sure your application is complete. Incomplete applications will not be considered. Use the Checklist (page two of the application)

Familiarize yourself with the evaluation criteria
Did You Know?
Reminders of an older time, remains of ancient caribou skin tents can still be seen in Gates of the Arctic National Park. More...