An often overlooked aspect of the Civil War is its impact on the civilian populace of North and South. Fredericksburg, Virginia, for example, was occupied on three separate occasions by Union forces. These "invasions" of the town had a distinct psychological impact on the townspeople. Through the Civil War era writings of Fredericksburg residents it is possible for us to experience some of their anxiety and fear toward the Union army and also the elation of Confederate success.
Perhaps the best civilian account of the Civil War years in Fredericksburg was written by Jane Howison Beale. Beale was born in Fredericksburg in 1815, one of twelve children. Her parents, Samuel and Helen Moore Howison, owned an 18th century home on Charles Street and were prominent members of the community.
Beale married William Churchill Beale in 1834, at the age of nineteen. In 1846, William purchased a beautiful brick home on Lewis street for he and his wife. After his death in 1850, Jane was able to pay off the home and then established a girl's school on the premises. She remained in the home until her death in 1882.
Luckily for Civil War historians and buffs alike, The Journal of Jane Howison Beale has been published by the Historic Fredericksburg Foundation. I am indebted to the Foundation for allowing me to provide the following excerpts on this site. As the introduction to the edited diary states, "Mrs. Beale's journal stands as one of the best accounts of life in a small Southern town during the 1850's and early 1860's."
Excerpt from Journal of Jane Beale


The original Jane Howison Beale Journal is on display at the Fredericksburg Area Museum and Cultural Center. The museum is located at 905 Princess Anne Street, Fredericksburg, VA, Telephone: (540) 371-3037.

For more information on civilian aspects of the war, see the Civil War Center at LSU page of links on the home front, on women and on children and scroll down to the appropriate section.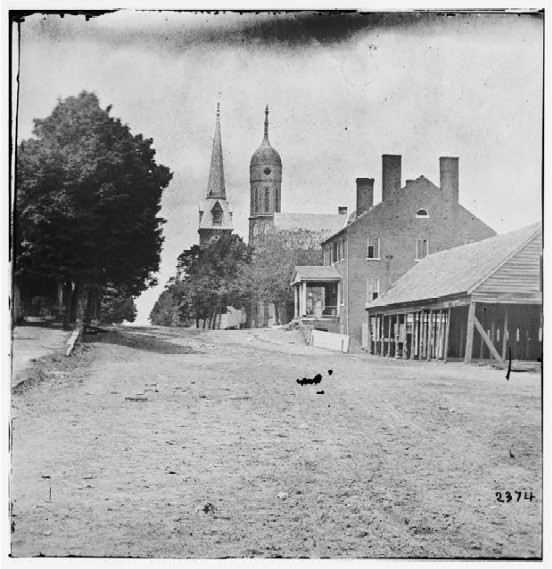 Library of Congress