Walks and Talks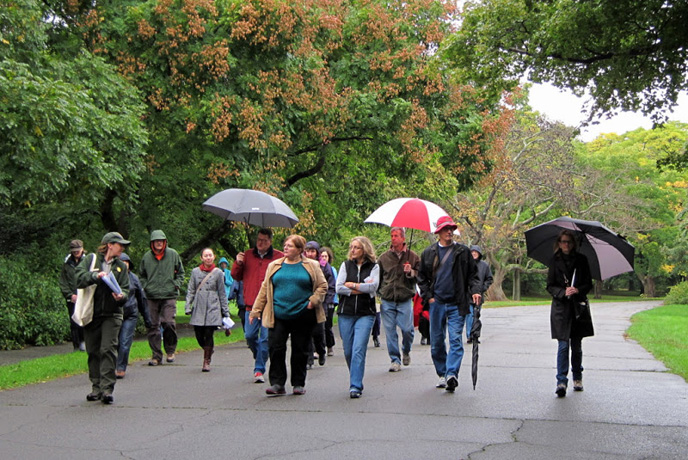 Photo by Edward Schmarsow
Upcoming Winter Programs:
Friends of Fairsted presents: "From Buffalo to Boston: Olmsted's Evolving Vision of Urban Park Systems," a lecture by Francis R. Kowsky.
November 21, 6:00pm, Wheelock College
Reservations are required.
For more information, see Friends of Fairsted's announcement.
The Frederick Law Olmsted Papers Project, Volume 8, The Early Boston Years, 1882-1890 Book Launch
December 2, 6:00pm, Arnold Arboretum
Registration required. $10 registration fee.
Visit the Arboretum website to register.
For more information on The Frederick Law Olmsted Papers Project, visit their website.
For more information on these or any of our programs please call: (617) 566-1689 ext. 221
Thanks for participating in our Fall 2013 Programs. We had a great season!
Thanks for enjoying our screening of California Forever: History of the California State Parks, taking new looks at some familiar scenes at Jamaica Pond and the Arnold Arboretum, and being adventurous on a 4-hour trek through the Blue Hills.
Did You Know?

Olmsted translates into "Place of the Elms". Some say his planting of these trees could be considered similar to the signature of an artist.