Walks and Talks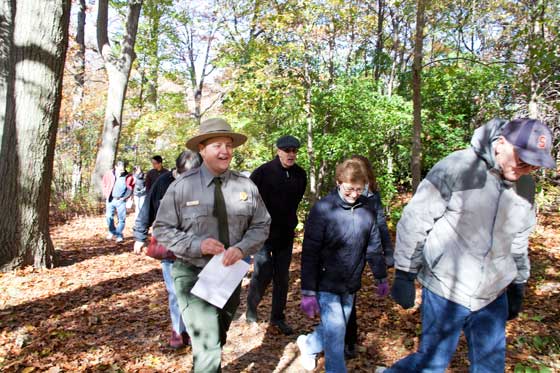 Matt Griffing
Join us this fall as we travel through the expansive works of Frederick Law Olmsted. We will enjoy his local designs throughout the Emerald Necklace, discuss his service during the Civil War, and explore the work of his apprentice.
All programs are free and open to the public. Please note that the Emerald Necklace walk requires reservations. For more information on any of the programs, please call 617-566-1689.
Sunday, October 5, 8 am - 2 pm
Ponds, Pastures, and Parkways: A walk along the Emerald Necklace
To make a reservation for this program, please click
here.
Sunday, October 18, 9 am - 11 am
Muddy River: A Ribbon of Green
Sunday, October 26, 10 am - 11:30 am
Arnold Arboretum: Nature that Inspires
Tuesday, October 28, 7 pm - 8 pm
Olmsted's War: Frederick Law Olmsted and the United States Sanitary Commission, 1861-63
Hunneman Hall, Brookline Main Library
Saturday, November 8, 10 am - 12 pm
Charles Eliot's Vision: Stony Brook Reservation
Sunday, November 16, 1 pm - 2:30 pm
Franklin Park: From "A" to "Z"
Sunday, December 7, 9 am - 10:30 am
Olmsted Park Bird Walk
Did You Know?

At one point the Olmsted firm employed close to 70 people. On any given day they could have over 100 active clients.