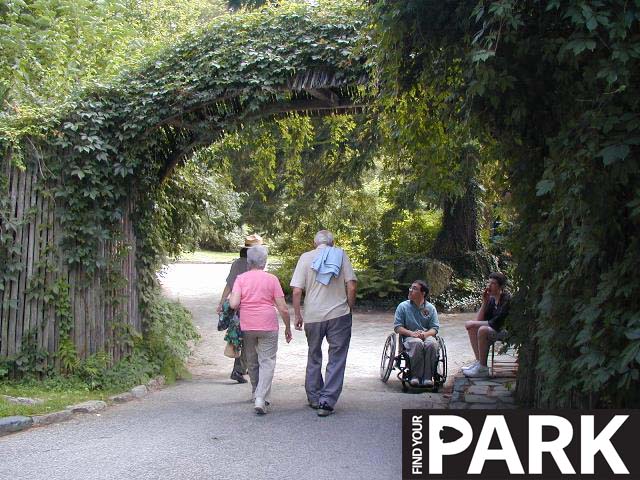 NPS

The theme for this year's National Park Week is "Find Your Park," encouraging the American public to discover its local public lands, which can be parks that are managed by the federal, state, or local governments. Information on National Park Week can be found at www.nps.gov, the main National Park Service website. Frederick Law Olmsted National Historic Site is offering the following programs during National Park Week.


NOTE: Reservations are required for some programs.

Saturday, April 18
10am-12pm
Arnold Arboretum: The Stories Behind the Trees
7:30pm-9pm
This walk will explore the history of our nation's first public arboretum which was established in 1872, the same year that Yellowstone became our first national park. The walk will stop at some of the trees that connect these two places together, as well as the work of Frederick Law Olmsted, who designed the Arboretum and was an early proponent of saving special places, like Yellowstone, for all people, for all time. This walk meets at the SOUTH STREET gate. For directions to the SOUTH STREET gate you can find a map HERE

Wednesday, April 22
6pm-7pm
The Nature of America
7:30pm-9pm
This illustrated talk will examine how wilderness shapes society and how in turn society has shaped wilderness. It will also look at the issue of conservation vs. preservation and the ongoing debate that seeks to define, develop and defend our wild places. RESERVATIONS are required. Please click HERE

Saturday, April 25
9am-10:30am
Designing for Domesticity: The Olmsteds Make A House A Home

The 1810 house the Olmsteds bought when they moved to Brookline had been in the Clark family for over 70 years, and reflected their family life. The Olmsted's would spend years shaping the structure to reflect their own taste and needs. Architectural Designer David Jack will discuss what he found when exploring the plans the Olmsteds made to create their
home.
RESERVATIONS
are required. Please click HERE
Saturday, April 25
10am-4pm
Junior Ranger Day

Take a tour of the rambling design studios with our BRAND NEW Junior Ranger Book. Learn the design secrets the Olmsteds used to create thousands of landscapes across the country including Central Park in New York and our own "Emerald Necklace" here in Boston. You can also take part in our summer long contest to win a special prize by visiting other local National Park Service sites - like our friends at John Fitzgerald Kennedy National Historic Site and Longfellow House/Washington Headquarters National Historic Site.
Sunday, April 26
3pm-5pm
Jamaica Pond Walk: Genius of the Place
7:30pm-9pm
Examine the natural and cultural history of the pond and surrounding parkland. The tour will also cover the park's design by Frederick Law Olmsted who was captivated by the "great beauty in reflections and flickering half-lights" upon the water. Walk will meet at the Jamaica Pond Boathouse located on the Jamaicaway across from Pond St.