Other Programs at Fairsted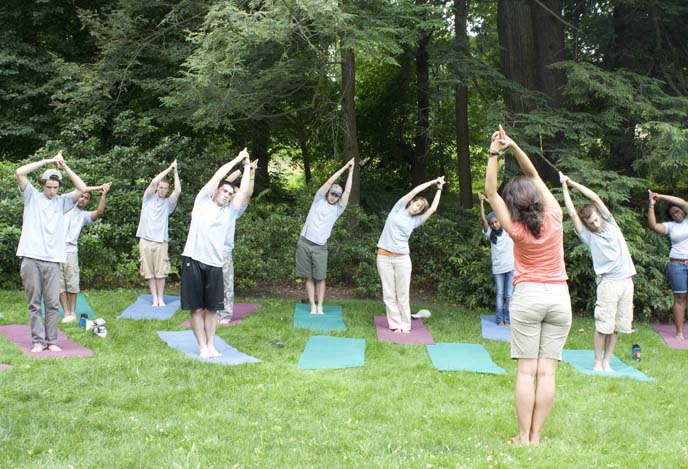 DAWN & DUSK YOGA



Explore the links between Olmsted's design philosophy and the practice of Amrit Yoga. As you inhabit the landscape, you will be able to explore how the outer space of an intentionally designed landscape can provide opportunities for peace and tranquility. Similarly, as you experience Amrit Yoga, you will be able to explore how the inner space of an intentionally designed practice can provide opportunities for balance and relief.
Fairsted
June 25-September 26
Mondays
EVENING: 6:00pm to 7:30pm
Wednesdays
MORNING: 6:30am to 8:00am


All classes are FREE and open to the public. (Mats are provided)
Reservations are required. For reservations or more information contact Adrienne Sharigian: 617-396-7918
These offerings are part of the Healthy People/Healthy People Initiative. Visit: http://www.nps.gov/public_health/hp/hphp.htm
Did You Know?

Frederick Law Olmsted's landscape design for the Chicago World's Fair of 1893 was a model for Disney's Experimental Prototype of the Community of Tomorrow (EPCOT).