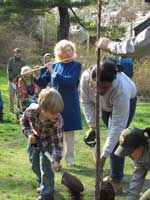 An elm returns to the Fairsted landscape
On April 26, 2013, Frederick Law Olmsted National Historic Site (Olmsted NHS) welcomed a new elm into the Fairsted landscape. Stop by and visit the new elm in the South Lawn!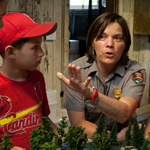 Stearns' 2011 Freeman Tilden Award honors Good Neighbors, Collaboration, and Innovation
We are pleased to announce that Education Specialist Liza Stearns has received the prestigious 2011 National Freeman Tilden Award for outstanding contributions by an NPS employee to educating the public. Read more(pdf link) about the award and the Good Neighbors education program, which NPS Director John Jarvis called "a great example of place-based learning opportunities available in national parks." Watch a documentary video that follows third grade students as they participate in the Good Neighbors program.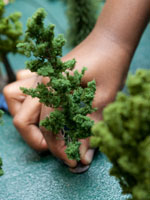 Good Neighbors Earns the Award of Excellence from the Boston Society of Landscape Architects
On Thursday, April 28, 2011, staff from Brookline's Frederick Law Olmsted National Historic Site and partners were recognized by the Boston Society of Landscape Architects (BSLA) for their innovative new Education program, Good Neighbors: Landscape Design and Community Building. One of 23 winning projects selected through juried review, Good Neighbors received the prestigious Award of Excellence reserved for a single entry representing an outstanding contribution to the profession of landscape architecture.
Read more in a pdf newsletter...