Inauguration 2013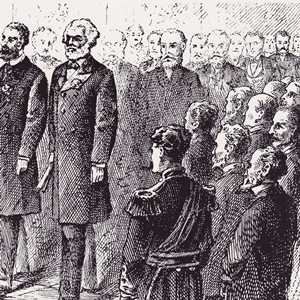 We are open during Inauguration 2013!
Hours:
Tours: 9:00 a.m. - 4:00 p.m.
Site: 9:00 a.m. - 4:30 p.m.

Tours:
From Thursday, January 17th through Monday, January 21 all access to Mr. Douglass's house will be on a first come, first served basis. You do not need a ticket to visit the house and we will not be accepting reservations for those days. On arrival, please check in at the Visitor Center for more information.
Grounds:
The grounds, Visitor Center, and park film will be open and unticketed from 9:00 a.m. to 4:30 p.m.

Questions?
Call us: 202-426-5961
Did You Know?

Anna Murray, first wife of Frederick Douglass was the first of her enslaved parents children to be born free. Anna assisted Douglass in his escape from slavery. Anna's portrait hangs in the East Parlor of the Frederick Douglass National Historic Site in Washington,, D.C.