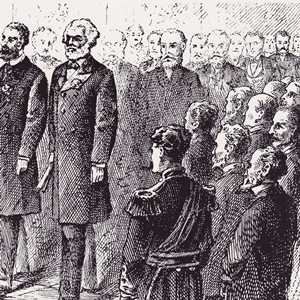 We are open during Inauguration 2013!
Hours:
Tours: 9:00 a.m. - 4:00 p.m.
Site: 9:00 a.m. - 4:30 p.m.

Tours:
From Thursday, January 17th through Monday, January 21 all access to Mr. Douglass's house will be on a first come, first served basis. You do not need a ticket to visit the house and we will not be accepting reservations for those days. On arrival, please check in at the Visitor Center for more information.
Grounds:
The grounds, Visitor Center, and park film will be open and unticketed from 9:00 a.m. to 4:30 p.m.

Questions?
Call us: 202-426-5961