Inauguration 2013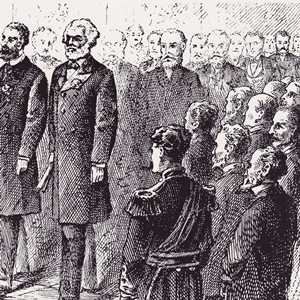 We are open during Inauguration 2013!
Hours:
Tours: 9:00 a.m. - 4:00 p.m.
Site: 9:00 a.m. - 4:30 p.m.

Tours:
From Thursday, January 17th through Monday, January 21 all access to Mr. Douglass's house will be on a first come, first served basis. You do not need a ticket to visit the house and we will not be accepting reservations for those days. On arrival, please check in at the Visitor Center for more information.
Grounds:
The grounds, Visitor Center, and park film will be open and unticketed from 9:00 a.m. to 4:30 p.m.

Questions?
Call us: 202-426-5961
Did You Know?

Two of Frederick Douglass's sons served in the 54th Massachusetts (portrayed in the movie "Glory") during the Civil War. Both Lewis and Charles survived, and lived to see their father hang a print of the 54th storming Fort Wagner in the front hall of Cedar Hill.