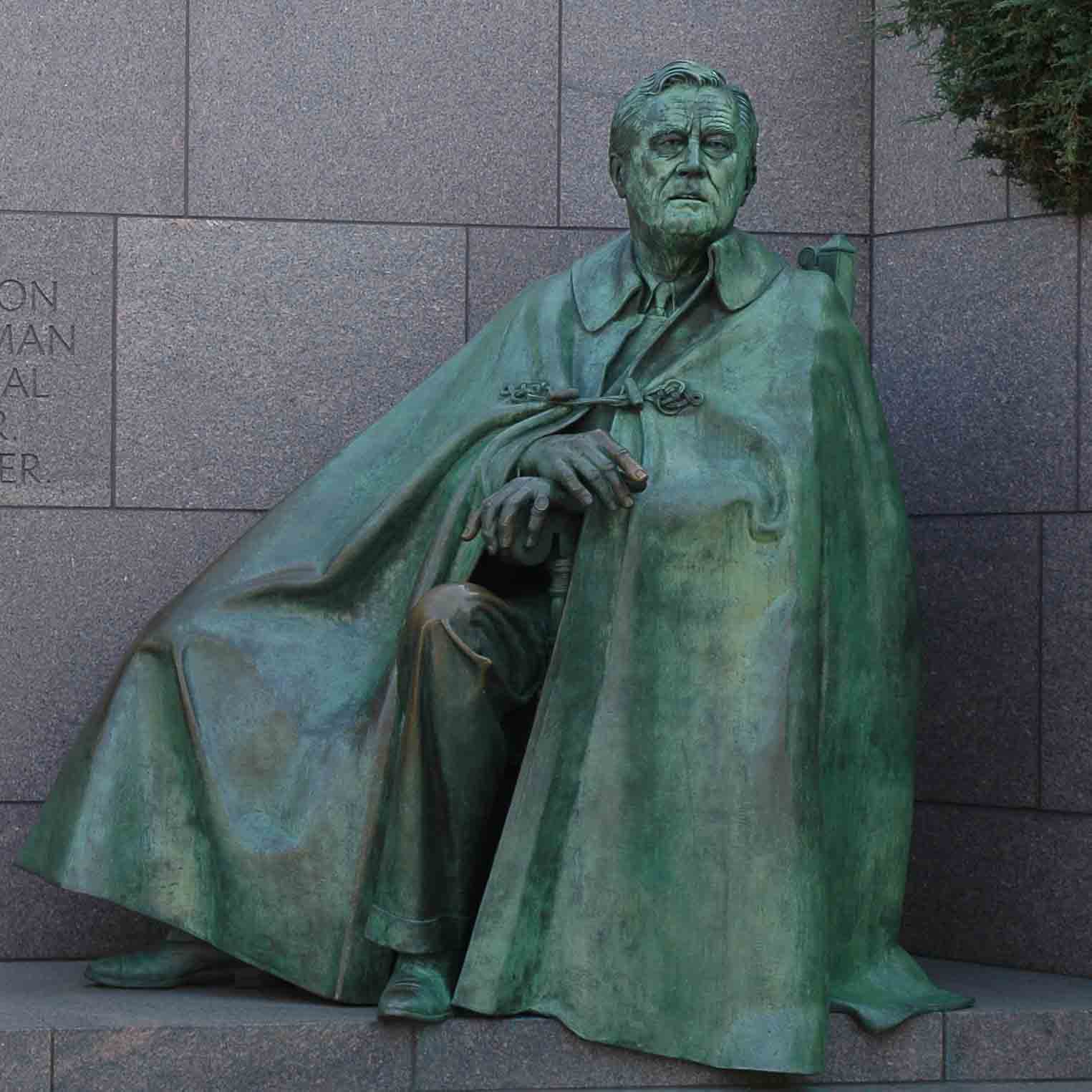 The Franklin Delano Roosevelt Memorial features numerous water elements that help to create an atmosphere where a visitor can concentrate on what he or she is seeing and reading. The water falls and pools also have deep symbolic meanings tied to President Roosevelt's life and career.
By solving this fun puzzle, you'll discover why the memorial designers used so much water. When you are finished, check here to see how well you did!
Did you know that Franklin Delano Roosevelt remains the only U.S. President elected to four terms as President? All four of his inaugurations took place here in Washington, D.C. Complete this fun
activity
to learn more about Presidential Inaugurations and to understand FDR's importance as a leader during some of this nation's more difficult times.