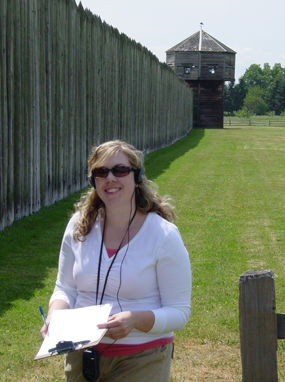 NPS Photo
Step back into history and take one of two new audio tours of Fort Vancouver.
Whether a first-time or frequent visitor, our audio tours offer something for everyone.
Both the one hour adult tour and the forty-five minute family tour (designed for adults and children) take you through many of the fort's buildings, blending sound effects, authentic dialects, and period music with a fascinating historical narrative.
Utilizing state-of-the-art digital technology, these tours are available for no additional charge at the Contact Station inside the fort. For more information, contact the Visitor Center at 360-816-6230.