Vistor Center Temporarily Relocates to Pearson Air Museum on Sep 15, 2014

The Visitor Center operation will temporarily relocate to Pearson Air Museum, beginning on Monday, September 15, 2014, while the visitor center is rehabilitated. More »
Audio Tours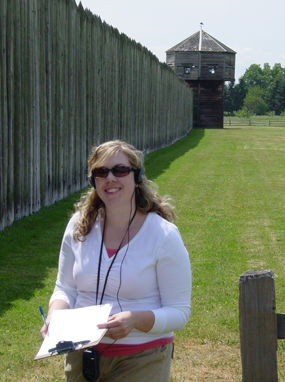 NPS Photo
Step back into history and take one of two new audio tours of Fort Vancouver.
Whether a first-time or frequent visitor, our audio tours offer something for everyone.
Both the one hour adult tour and the forty-five minute family tour (designed for adults and children) take you through many of the fort's buildings, blending sound effects, authentic dialects, and period music with a fascinating historical narrative.
Utilizing state-of-the-art digital technology, these tours are available for no additional charge at the Contact Station inside the fort. For more information, contact the Visitor Center at 360-816-6230.

Did You Know?

Did you know that the McLoughlin House, a unit of Fort Vancouver National Historic Site located in Oregon City, Oregon, in 1941 became one of the first national historic sites designated in the western United States? More...