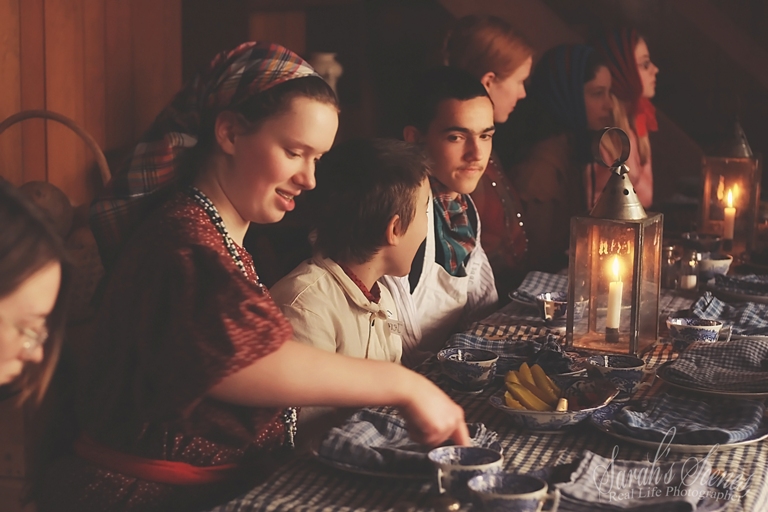 Photo courtesy of Sarah Silliman
Second Year School is available by invitation to students who have successfully completed Dame School or Young Engagé School. The Second Year combines Dame and Young Engagé School graduates into one day of continued training on the second Saturday of the month in winter and spring, from January through May.
While both first year programs ensure that students grasp a solid understanding of the Hudson's Bay Company (HBC) era at Fort Vancouver, the second year program exposes students to what came after the HBC. Subjects explored include the Oregon Trail, American military arrivals, the Gold Rush years, and the Civil War era. Educational tracks may include blacksmithing, continued sewing skills, beadwork, nineteenth century medicine, storytelling, watercolor painting, diversity awareness and other topics. Skills in first person interpretation are emphasized. The second year program also expands on how research and archaeology are integral to the story of the park.