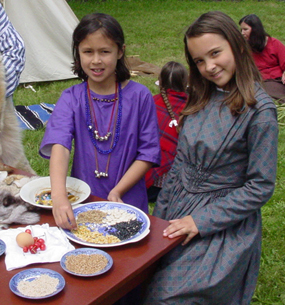 NPS Photo
The park has many activities specifically designed for our younger visitors.
Two "hands-on" immersive Youth Volunteer-In-Parks Programs (Y-VIP) encourage students from ages 9 to 18 to experience life and learning in the 19th century. Click here to learn more about the Y-VIP Program.
Blast To The Past:
Overnight & Day Camps provide both an overnight and day-long hands-on experience inside the fort and neighboring Village. Click here to learn more.
In addition to a new Audio Tour specifically designed for families with children, the park features a new hands-on exhibit inside the reconstructed Counting House.
This exhibit introduces kids to the fields of history and archaeology through an exploration of the lives of three children who lived at Fort Vancouver.
The park also continues the highly popular Junior Ranger and Kids Dig programs each year. The Junior Ranger self-paced booklet can be obtained at any time at the Visitor Center, and information on the Kids Dig is available by clicking on the link to the right.
For those kids looking for a place to play, the park has a new playground near the Visitor Center!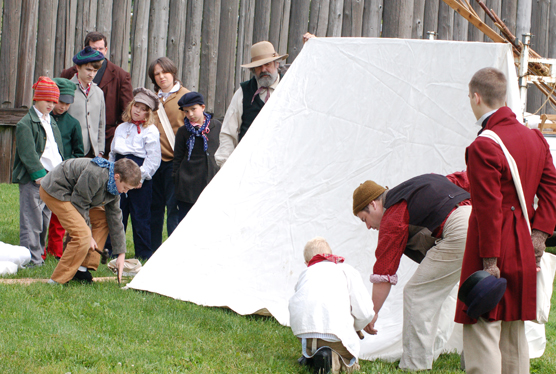 NPS Photo by Roman Len