African Americans and the HBC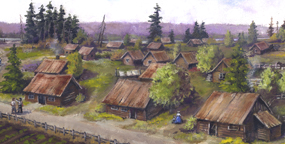 NPS Image
African Americans and the Hudson's Bay Company
Fort Vancouver, established in 1824, served as the administrative headquarters of the HBC's vast Columbia Department until 1847.
Fort Vancouver's employee village, also known as Kanaka Village, embodied the largest and most diverse population of any Euro-American settlement in the Pacific Northwest.
In the 1840s, the village was home to over 600 employees and family dependents, representing ethnicities as varied as English, Irish, Iroquois, Native Hawaiian Islanders, French-Canadian, Metis, over 30 different Northwest American Indian tribes, and African Americans.
Recent research by park staff reveals that several HBC employees were of African American ancestry. The stories of two employees, George Washington and James Douglas, from two distinct backgrounds and social classes, are an essential voice in the site's history.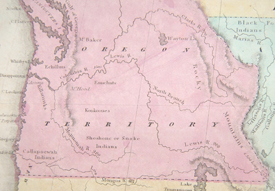 NPS Image
George Washington appears on the HBC employee lists for Fort Vancouver Depot as a laborer in 1839 and 1840. Our primary knowledge of his ancestry and character comes from the Reverends Daniel Lee and Joseph Frost, who noted his African American ancestry after meeting him while aboard the ship Lausanne as part of the "Great Reinforcement" for Jason Lee's mission in 1840.
Upon the ship's arrival at the mouth of the Columbia, Chief Factor John McLoughlin sent George Washington from Fort Vancouver to the ship with fresh bread and butter to welcome the new arrivals and to help pilot the vessel upstream.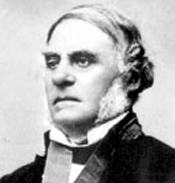 Public Domain
A more famous resident of Fort Vancouver was Chief Factor James Douglas, who later became Governor of British Columbia.
Born in the South American British colony of Demerara (later known as Guyana) in 1805 to Miss Ritchie, a Creole woman, and John Douglas, a Scottish merchant, Douglas' link to African American ancestry was on his mother's side. Some researchers believe that Douglas' mother may have been an African slave, given the location and time period, but definitive information has yet to be uncovered.
In 1819, he entered the fur trade, reaching the rank of Chief Trader by 1835. While in the fur trade, Douglas was known as a "Scotch West Indian", a reference to his racially mixed heritage.
In 1840, Douglas was promoted to Chief Factor, the highest rank for an HBC employee. In this capacity, Douglas established the location for Fort Victoria in 1843 on Vancouver Island, and eventually transferred HBC administration there in 1849.
A gold rush in 1850 on Vancouver Island necessitated the founding of a territorial government, and Douglas became the island's first governor. Promoted to Governor of British Columbia in 1858, Douglas was knighted in 1863 for meritorious service.
Slavery in the HBC Era
While the British abolished slave trading in 1807, slavery itself was not abolished in the British Empire until 1834. It is important to note, though, that research shows that all African Americans in the employ of the HBC at Fort Vancouver were employees, not slaves.
However, slavery did exist at Fort Vancouver during the HBC era - in the Native American Indian form brought into the Village through marriage relations. This slavery was tolerated, but not approved, by the HBC leaders.