2014 Speaker Series: "Trappers, Warriors, and Straight-Grained Soldiers: An Exploration of Northwest Heritage with a Special Commemoration of the Centennial of World War I"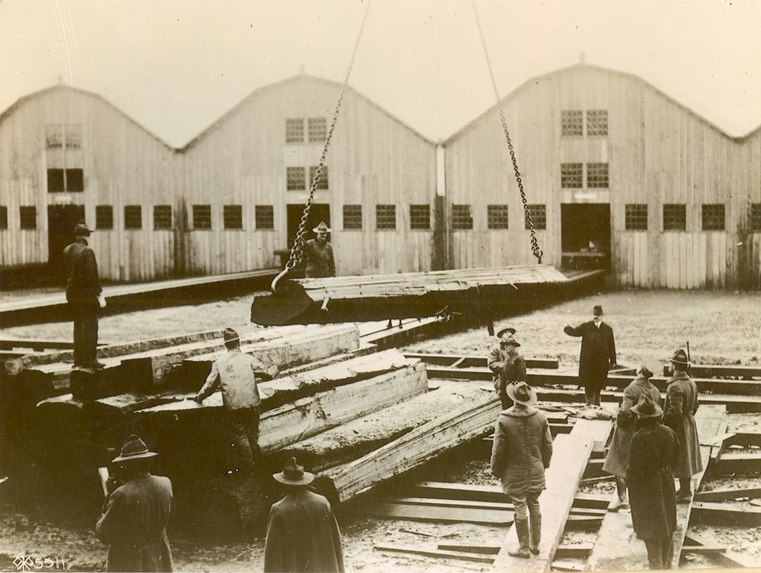 NATIONAL ARCHIVES AND RECORDS ADMINISTRATION
Fort Vancouver National Historic Site and its affiliated areas embody a rich and diverse history. The fort's unique setting provides its visitors with a feeling and presence that tie the past to the present. The lectures in this series explore topics in history, archaeology, and the heritage of Fort Vancouver and the Pacific Northwest. Ranging from studies on the diverse people of the fur trade era, to the American soldiers and families of Vancouver Barracks, to the 20th century stories of aviation and World War I, these lectures will educate, illuminate, and spark the imagination.
The lectures are free and open to the public. This series is offered as part of our annual Public Archaeology Field School. The field school is a joint undertaking of the Northwest Cultural Resources Institute at Fort Vancouver NHS (National Park Service), Portland State University, and Washington State University Vancouver. The Northwest Cultural Resources Institute is dedicated to facilitating cultural resource education and research activities in the region through cooperative partnerships at Fort Vancouver NHS and other Northwest national parks. Fort Vancouver, the premier historical archaeological site in the Pacific Northwest, provides a dynamic, place-based learning environment for public and academic programs.
Directions:
All talks will be held at the Tex Rankin Theater at Pearson Air Museum, located at 1115 E 5th Street, Vancouver, WA 98661. From I-5, take the Mill Plain Blvd. exit going east. Turn right onto Fort Vancouver Way, then left onto East 5th Street.
Poster:
The 2013 Speaker Series poster is available as a free PDF download here (PDF, 474 KB)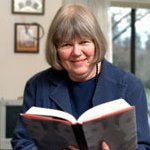 Thursday, June 26, 2014, 7:00 PM - Jean Barman: Rediscovering the Diverse History of Fort Vancouver: French Canadians and Native Hawaiians
Jean Barman, Ed.D., is co-author of Leaving Paradise: Indigenous Hawaiians in the Pacific Northwest. Jean Barman's most recent book is French Canadians, Furs, and Indigenous Women in the Making of the Pacific Northwest, available in August 2014. She is Professor Emeritus at the University of British Columbia, recipient of the Washington State Historical Society's Charles Gates Award, and a Fellow of the Royal Society of Canada.
About the talk: Fort Vancouver's central role in the Pacific Northwest fur trade was due not only to the handful of Scots and Englishmen in charge, but even more so to the far larger numbers of French Canadians and Native Hawaiians whose everyday labor was fundamental to its success. These men, whose stories are now returned to view at Fort Vancouver, led real lives. So did the indigenous women with whom they partnered, and their families and descendants into the present day. Jean Barman tells their stories and highlights their significance to Fort Vancouver and the early history of Washington and Oregon.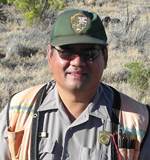 Thursday, July 10, 2014, 7:00 PM - Robert J. Cromwell, Comparing the Fur Trade Ceramics of Chinookan and Early-19th Century Fur Trade Sites Along the Columbia River
Robert J. Cromwell, Ph.D., is an archaeologist with the National Park Service at Fort Vancouver National Historic Site. He received his doctorate degree in Anthropology with an emphasis in Historical Archaeology from Syracuse University in 2006. Dr. Cromwell has worked for the National Park Service since 2000, and has overseen the cultural resources compliance program at Fort Vancouver NHS since 2006. His research interests include the British Terrestrial Fur Trade, U.S. Army operations and forts, and railroad and aviation history.
About the talk: The British fur trade era of the early-19th century represents the establishment of the colonial era in the Pacific Northwest. However, by the late 18th century, British manufactured ceramics were dominant worldwide. By 1792, Boston-based American sea traders traded British ceramics with Native Americans along the Columbia River. From 2005-2006, the National Park Service undertook data recovery excavations at the site of a Chinookan Village (the Middle Village) at the mouth of the Columbia River. These excavations resulted in an extraordinary late-18th century British and Chinese ceramic assemblage in an otherwise traditional Chinookan plank house setting. Excavations at other Chinookan village sites near the Portland, Oregon, region, as well as digs at several early British fur trade forts along the Columbia River, uncovered similar finds. Dr. Cromwell's research demonstrates the long-distance trade routes used in the early 19th century.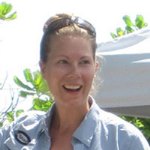 Thursday, July 17, 2014, 7:00 PM - Megan Lickliter-Mundon: Current Trends in Aviation Archaeology: What's going on in the field and where is it taking us?
Megan Lickliter-Mundon is an archaeologist and museum professional with a broad range of experience in the heritage sector. During the course of her archaeological career, Megan has directed or participated in terrestrial and underwater projects in the US, UK, Mediterranean, and the South Pacific. Prior to returning to graduate studies for her Ph.D. in Nautical Archaeology at Texas A&M, she was the director of a local aviation history museum housed in a historic air terminal. Her studies specialize in deep water and aviation archaeology, conservation studies, museum studies, and heritage preservation. She also serves as a Project Developer with Freeman Ryan Design, an exhibit design and museum planning firm. Megan's current projects involve diver-integrated ROV wreck site survey, site mapping and photomosaic, aluminum conservation research and experimentation, and 3D laser scanning of heritage objects.
About the talk: Archaeologists are constantly exploring new ways to understand and preserve our history, which in some cases includes our recent past! Using archaeological methods to discover, document, and conserve aircraft adds an incredible amount of information to our knowledge base. At both underwater and above-ground sites, archaeologists are developing the field of aviation archaeology. This talk will discuss the field and its history, and discuss recent projects in documentation, recovery, and display, including the search for Amelia Earhart's plane.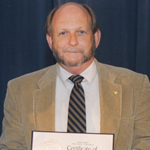 Thursday, July 24, 2014, 7:00 PM - Gerald W. Williams: World War I in the Pacific Northwest
Gerald W. Williams grew up in Eugene, Oregon, served in the Army from 1965 to 1968, then finished college with a B.S. in Sociology (1971) and M.S. in General Studies Social Science (1972) from Southern Oregon University. He then earned a Ph.D.in Sociology from Washington State University (1976). Beginning in 1979, he worked for the U.S. Forest Service, and served at the Umpqua National Forest, the Pacific Northwest Region, and the USFS national office in Washington, D.C. In Washington, he served as the chief historian for the Forest Service, led the national history program, as well as various centennial celebrations and video histories. He also served as editor of History Line, the primary document of the Forest Service national program. Dr. Williams retired from the Forest Service in 2005, and currently lives in Ridgefield, Washington, where he is a history researcher and writer. He has authored and compiled extensive works on social sciences in the Forest Service. He has been a history volunteer with the USFS regional office since 2014. H has written several books, as well as many professional reports, papers, and journal articles, and is a contributor to the Oregon Encyclopedia.
About the talk: During the summer of 1917, while America was preparing to enter World War I, the military decided that certain products were essential for the war effort. Included on this list was wood to build ships and airplanes, and the Pacific Northwest had plenty of trees. However, during that 1917 summer, the prominent unions (I.W.W. and A.F.L.) essentially shut the woods down from logging. In the fall, the Army sent Lieutenant Colonel Brice P. Disque to the Pacific Northwest to investigate and restart the Northwest's logging program. Disque recommended that the Army step in to resolve the situation. In response, the Army established the Spruce Production Division, and in early 1918, the Army sent 30,000 soldiers to the coasts of Washington and Oregon to cut trees, guard sawmills from sabotage, and sometimes to fight fires in the forests. The Army also established a "union" of loggers and sawmill owners, which was more of a patriotic organization than an actual union. They called themselves the Loyal Legion of Loggers and Lumbermen. It's quite a story - about war in Europe, home front activities, airplanes, ships, logging, the U.S. Army, patriotism, unions, sabotage, strikes, and winning the war.

Starting at 5:30 PM, special family-friendly activities will commemorate the 100th anniversary of the start of World War I! Join us for fun activities and special tours, interact with costumed living history interpreters, enjoy refreshments, and listen to period music performed by the Vancouver Community Concert Band, under the direction of Dr. Jim Rourk.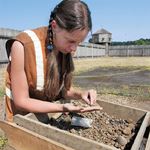 Thursday, July 31, 2014, 7:00 PM - Beth Horton: "The rules of good breeding must be punctiliously observed": Military Families at Mid-19th Century Fort Vancouver
Beth Horton, Ph.D., is an archaeologist for the National Park Service in Vancouver, Washington. She received her doctorate from Washington State University in 2014. She specializes in the analysis of faunal materials (animal remains), human remains, and historical artifacts. Dr. Horton also specializes in the analysis of lithics, pre-contact pottery, and sedimentological studies. Since 1996, she has worked as a professional in cultural resources management for state and federal agencies, and as an instructor for Washington State University. She has undertaken field projects in Washington, Oregon, California, New York, Massachusetts, Louisiana and Texas. Throughout her work, she emphasizes the imporance of involving the public in resource stewardship.
About the talk: American military posts were physically, socially, and economically intricate landscapes. Between 1849 and the mid-1870s, Fort Vancouver was no exception. Drawing upon data derived from archaeology and documents, Dr. Horton explores how the military system and Victorian notions of gentility structured the social lives of military personnel and their families at Fort Vancouver.