Schedule Of Events
Search for Events
Sorry, but there are no events between 04/01/2014 and 05/01/2014
FORT UNION TRADING POST NATIONAL HISTORIC SITE
2014 SUMMER EVENTS
All Fort Union Events are Free and open to the public!
JUNE 19-22 - FORT UNION RENDEZVOUS
19th Century Fur Trade Fair includes a variety of period arts, crafts and music. Come and participate in the upper Missouri's finest fur trade fair at one of the West's most imposing historic sites.
Thursday 6/19-Kids Day - 10:00 - 3:00 central time - Kids can enjoy various stations of games and hands on activities. Event and activities are free. Groups of 5 or more are encouraged to pre-register by calling 701-572-9083.
Saturday 6/21-Rendezvous Run - Featuring a 1 mile kids and fur traders run, a 5 K walk and run and an 11 K run from Fort Union through Fort Buford and back. Sponsored by American State Bank & Trust Company of Williston.
AUGUST 2-3 - INDIAN ARTS SHOWCASE
Demonstrations of traditional Northern Plains Indian accoutrements, crafts and music.
American Indian history and culture, through music, traditional crafts and lectures by tribal historians and elders from tribes of the Upper Missouri.
August 30- September 1 - LIVING HISTORY WEEKEND
Reenactors portray American Fur Company employees and American Indians of Fort Union Trading Post. Every Labor Day weekend, Fort Union hosts muzzleloaders, buckskinners, and fur trade re-enactors. The highlight of the weekend is the Last Bell Tour. After the last bell is rung, closing the fort for the night, visitors are led through a series of scenes related to an event in the history of the fort.
Saturday 8/30 - Last Bell Tours begin at 8pm central time
SEPTEMBER 20st - BLACKSMITH WORKSHOP
Learn the basic techniques of blacksmithing presented by Fort Union Participants are advised to bring their own lunch and wear appropriate clothing. All who attend the workshop are encouraged to participate, from novices to accomplished iron workers.


Did You Know?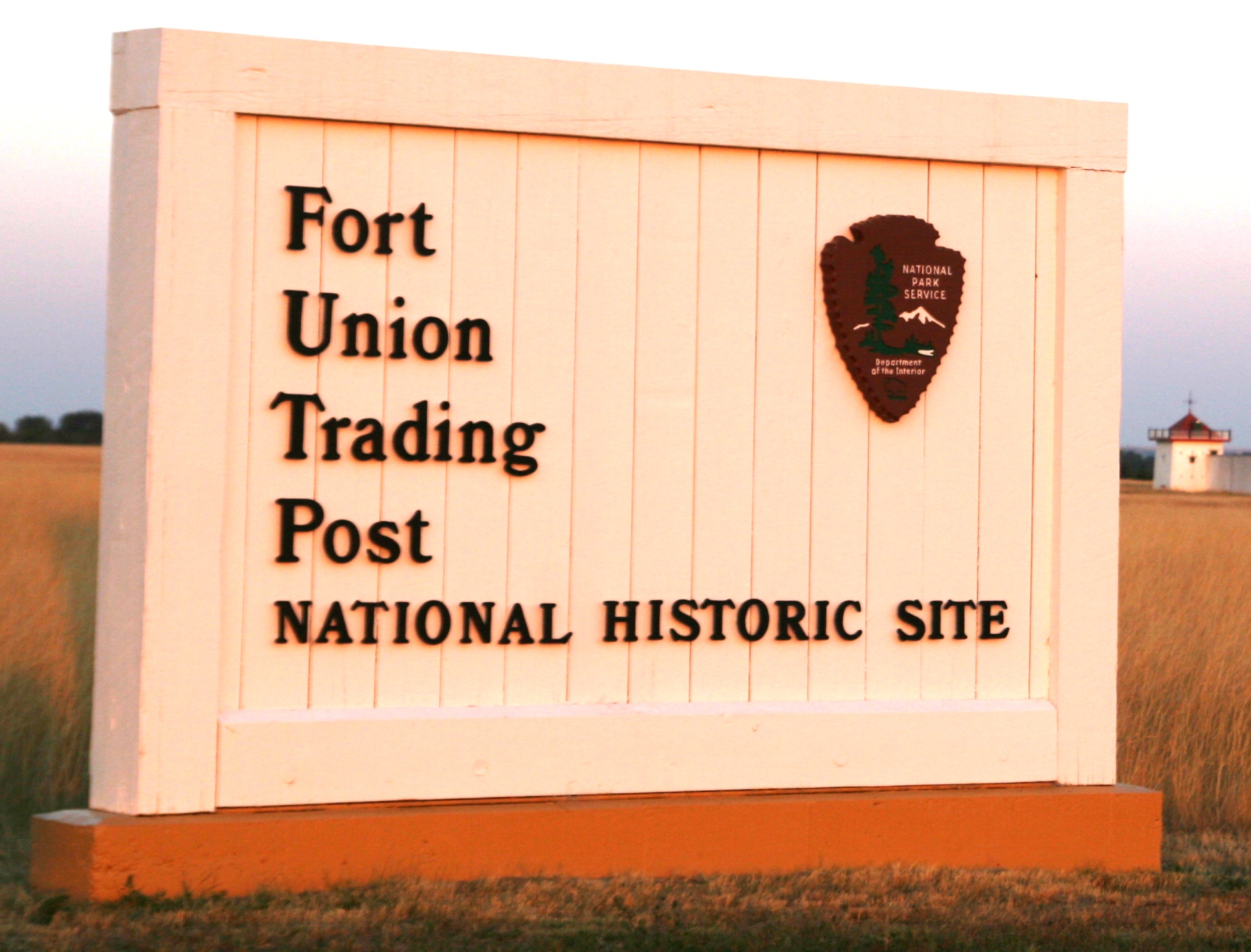 In 1832 George Catlin, concerned about the destruction of Indian civilization, wildlife and wilderness, wrote they might be preserved "by some great protecting policy of government..in a magnificent park.. a nation's park...." which became the national park idea.