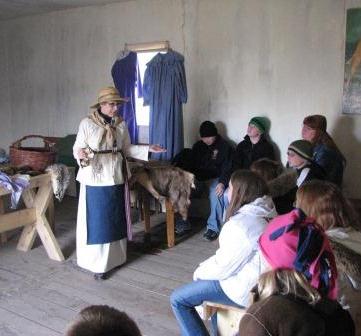 NPS
Supporting the parks is a very important way of making sure everyone has an opportunity to enjoy our history and natural wonders. Follow links to learn more
Additional volunteer opportunities are available at Fort Union:
Assist during special events like, fort rendezvous & Indian Arts
Volunteers are needed to transport limited mobility visitors from the parking lot to the fort site
Volunteer to assist with education programs
During special events we often provide activities and games for children. Volunteers assist us with these programs.
Contact the visitor's center for more information on these volunteer opportunities, 701 572-9083.