Things to Know Before You Come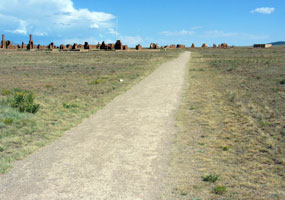 Fort Union National Monument
Accessibility
A 1.6 mile, or a shorter 0.5 mile, self-guided trail enables physically impaired visitors access by wheelchair. The park has one wheelchair available for visitor use.
For visitors with hearing impairments, wayside exhibits with text and illustrations pertaining to the history of Fort Union and other pertinent park information are situated throughout the park and in the Visitor Center. Brochures and other publications are also available.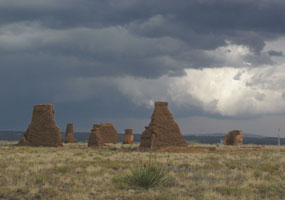 Fort Union National Monument
Weather and Climate
New Mexico is typically sunny year-round, with a mild, semi-arid climate. Summer monsoons bring relief with sudden, but brief afternoon rainstorms. Lightening is common on park grounds. Fort Union is situated at 6,760 feet above sea level. Daytime temperatures between June and September may exceed 90 degrees Fahrenheit. Winter temperatures often drop below 32 degrees Fahrenheit. Temperatures may vary within 50 degrees in a 24-hour period.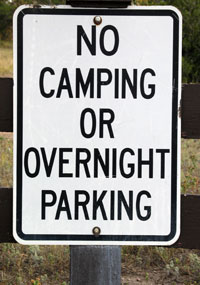 Fort Union National Monument
Services
Food, gas, lodging and other services are not available at Fort Union National Monument. The nearest places to find accommodations are Las Vegas, NM (29 miles south), or Springer, NM (54 miles north).
Camping and overnight parking are not permitted. Public and private campsites are located in Romeroville (5 mi. south of Las Vegas), and Storrie Lake State Park (6 mi. north of Las Vegas).
Did You Know?

Fort Union was established to protect commercial and military enterprises along the Santa Fe Trail. The fort was strategically positioned near the junction of the Mountain and Cimarron Branches of the trail to better serve their purpose.