Things to Bring on Your Visit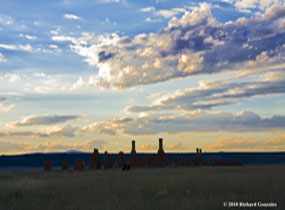 Richard Gonzales
Walking on the Fort Union trails can take anywhere from fifteen minutes to an hour and a half, and summer temperatures can rise above 90 degrees Fahrenheit, and winter temperatures can drop below 30 degrees Fahrenheit. We recommend that you come prepared with these items:
Cool/warm clothing
Plenty of water
Snacks/picnic lunch
Comfortable shoes
Sunscreen
Sunglasses
Hats
*We have umbrellas available in the Visitor Center.
Did You Know?

In 1877 there was a smallpox epidemic at Fort Union. The hospital was so full that they had to set up tents outside to accomodate the overflow of patients.